ITJobCafe
888 Times
510 People
Are you tired of having to to to an office every day? More companies are offering remote jobs, but working from home doesn't mean less pay. Here are the top work from home tech jobs that pay at least 6-figures.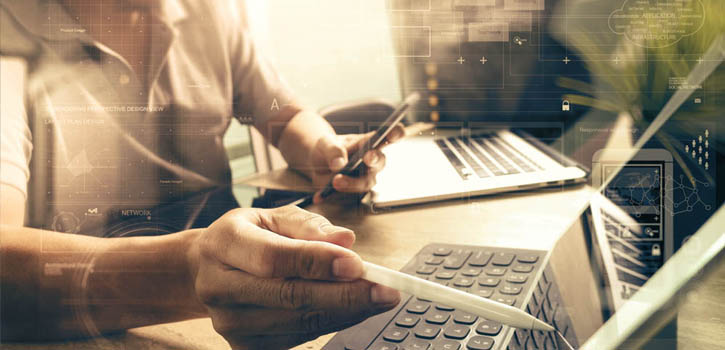 Driving to an office every morning can be such a drag. Sure, you have coworkers and maybe even free lunch, but you have to get yourself there.
Picture this, instead. You sleep in a little, get up and get yourself some breakfast, then settle down to your home computer when you're ready to work.
Sounds nice, doesn't it? Well, believe it or not, that could be you! And you don't have to give up your great salary to do it.
More and more companies are allowing people to work from home, but they're willing to compensate like you're in office. Yes, even tech jobs!
Intrigued? Keep reading to learn about some of the top work from home tech jobs--ones that pay six figures.
Senior Full Stack Engineer
Would you like to develop applications from home? That's just fine. Just make sure you understand multiple coding languages, Docker, and AWS.
Ruby on Rails Developer
Does this sound like what you do from the office? If it does, why not go for a remote version of the job?
You could make between $100,000 and $150,000 working from your home office. So if you don't know Ruby on Rails you should learn it now!
Data Analyst Senior
If you're used to analyzing and interpreting data, you can do that from home. Experience and a bachelor's degree may be required, but the road to get there will be worth it!
SFDC Developer
If you have experience with Java development you could possibly qualify for this job. You'll also need a lot of experience in Salesforce development-years of it.
Site Reliability Engineer
You could make up to $140,000 doing this job from home, if you have the experience. What would you do in this job? You'd improve server infrastructure.
You'll need experience in configuration management systems to be considered.
JavaScript Front Coder
If you understand JavaScript and how to use it, you may enjoy being a front coder. You'll be responsible for writing front-end code using JavaScript.
Technical Writer
Do you love both tech and writing? Then technical writing may be one of the best work at home technology jobs for you. You'll likely need experience to land one of these jobs, especially if you want to make a six-figure income.
Search for Work from Home Tech Jobs Today!
There are plenty of work from home tech jobs out there, you just have to find them. You may even come across some that pay six figures or more.
Consider your experience, then get out there and see what you can apply for. You never know what great new job you could land until you try!
To land that perfect job you'll need to ace the interview. Visit our website to learn about the types of questions you may want to be prepared for, from simple and vague to crazy hard.
Comments:(0)