ITJobCafe
720 Times
507 People
IT jobs significantly vary in pay. Learn which work from home information technology jobs offer more pay than you expect.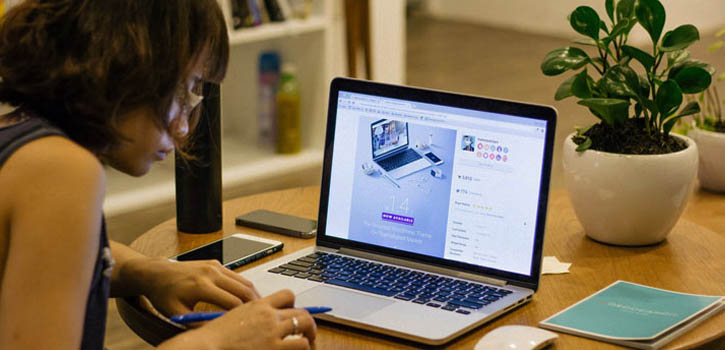 Around 700,000 jobs in tech will remain unfilled in 2019. That staggering shortfall of workers might help to explain why companies allow so many tech positions to work from home. It may also explain why work from home information technology jobs often pay more than you'd expect.
Interested in making the leap into tech and working from home. Let's jump in and look at a few jobs of the jobs that will offer you work from home options and a decent salary.
Web Developer
Web developers write the code for websites, web applications, and mobile apps. They need a solid grasp of several key programming languages, such as CSS, HTML, and JavaScript. Many also branch out into other languages and frameworks, including:
Many organizations store the actual code in the cloud on sites like GitHub. That means web developers can work from home or almost anywhere with internet access.
The average web developer's salary is around $69,000.
IT Project Manager
IT project managers occupy a special place in the IT hierarchy. They must make sure multiple team members or even multiple teams complete their work in a timely fashion. For example, they must ensure the programming team delivers completed code fast enough for quality assurance to test it.
That means you must bring a functional understanding of programming and testing to the table. You must also possess superior organizational skills. If you do have this combo of skills, though, this is a job you can easily perform from home.
The average salary for an IT project manager is around $97,000.
Computer Support Specialist
Another of the work from home information technology jobs you might consider is a computer support specialist.
Computer support specialists work with customers or client companies. They help pin down why a program or piece of hardware misbehaves. Then, they offer instructions for potential solutions or perform those steps remotely.
Some computer support specialists also handle training new users on a specific program.
Much of computer support happens over the phone or via chat windows, which means it's ideal as a work from home position. You can work through a virtual private network and field phone calls via a headset.
Computer support specialists earn an average salary of around $51,000.
Parting Thoughts on Work from Home Information Technology Jobs
The work from home information technology jobs listed above represents a small slice of the options.
Those with the coding chops can also look at full-stack development or software engineering positions. Like working with hardware as much as software? Consider a system administrator position.
Got a background in marketing, rather than coding or computer science? Digital marketing specialists and social media managers can work remotely and bring in a tidy salary.
The big takeaway is that tech offers lucrative, work from home job options if you possess some skills and drive.
ITJobCafe specializes in connecting IT professionals with their next job. Struggling with your current job search? Check out our job listings.
Comments:(0)