Megan Elliott, Cheatsheet
1033 Times
683 People
The lack of skilled IT workers is hurting the deployment of emerging technology, according to a new survey from Gartner. In areas from cloud to cybersecurity, this crisis is expected to last for years to come.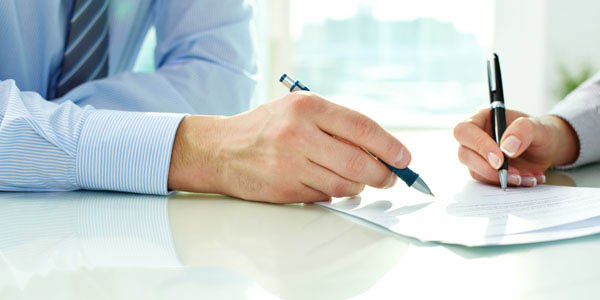 "During the first quarter, businesses ramp up to set the objectives and targets for the year," career coach Kathleen Brady told Business News Daily. "There is a flurry of hiring activity to support new initiatives, and to replace employees who announce their departure after collecting year-end bonuses."
If you do plan to look for work, though, expect some stiff competition. The first Monday after January 1 is "like a Cyber Monday for jobs," Kristy Stromberg, senior VP of marketing for SimplyHired, told Money. On January 5, 2015, search activity at the job site was up 56% from the average in December.
In other words, while there might be more openings in January, there are also a lot of other people fighting for those jobs. People who really want to find new work in the new year will need to make sure that they stand out from the crowd. One way to do that is to get your résumé in ship-shape condition now, so that you can hit the ground running come the new year. Here are five quick tips for updating your résumé so that you can get the job you want in 2016.
5 Things You Need to Fix
1. Make it look good
Unless you're a designer, an unusual-looking résumé can work against you since it seems to privilege style over substance, according to career expert Alison Green. But that isn't an excuse for your résumé to look like a hot mess, either. A sloppily formatted Word doc isn't going to impress a potential employer.
Focus on making your résumé easy to read. Use just one or two professional fonts (please, no script or Comic Sans) and break up big blocks of text by using bullet points. Try to avoid "orphans" – those one or two straggler words that spill over into a new line of text, since they take up valuable space you could be using to describe your experience. Finally, make sure everything is properly aligned and the spacing is consistent, and have a friend proofread the document for errors.
2. Cut the fat
When writing your résumé, it can be tempting to include everything from your after-school job in high school to a list of your favorite hobbies. But less is often more in the résumé world. Deleting irrelevant information means a less cluttered document that will be easier for hiring managers to scan.
Before you send out another cover letter, scratch those part-time jobs from college, short-term gigs that aren't relevant to your current career goals, your college GPA, and anything related to high school (unless you are still in college). Other items to delete include your photo, a list of "skills" that includes Microsoft Word or other software most people know how to use, and overly personal information, like your age or religious affiliation.
3. Show what you've done
Rather than a deadly dull list of job responsibilities, use your résumé to highlight what you've accomplished in past positions. Did you successfully complete a big project or close a major sale? Say that on your résumé. This is the time to toot your own horn.
Hiring managers also like to see concrete evidence of your work, a 2015 survey by CareerBuilder found. Twenty-one percent of employers said that a résumé that included a link to a candidate's portfolio, blog, or website would make them sit up and take notice.
4. Skip the "zombie" language
Are you a "results-oriented professional"? Well, so are thousands of other people who are also looking for a job. Ditching the "boilerplate zombie language," will boost your chances of getting a job, according to career expert Liz Ryan.
"Employers can't tell one zombified results-oriented professional from the next, and the biggest challenge a job-seeker has is to stand out in a crowded field," she wrote in a post on LinkedIn. "Put a human voice in your résumé, tell human stories and don't be afraid to use the word 'I.'"
5. Use the words recruiters love
Once you've scrubbed the clichés and zombie language from your résumés, you'll need to replace them with words that resonate with hiring managers. Action words like achieved, improved, mentored, managed, and created are among your best bets, according to a CareerBuilder survey of HR professionals.
"Hiring managers prefer strong action words that define specific experience, skills and accomplishments," Rosemary Haefner, the vice president of human resources at CareerBuilder, said. "Subjective terms and clichés are seen as negative because they don't convey real information."
Comments:(0)