Brandon Galarita and Brenna Swanston, Forbes
108 Times
69 People
Entities of all kinds, from retailers to government organizations, store and transmit online data every day. As a result, it is becoming increasingly important to keep this data out of the hands of malicious actors.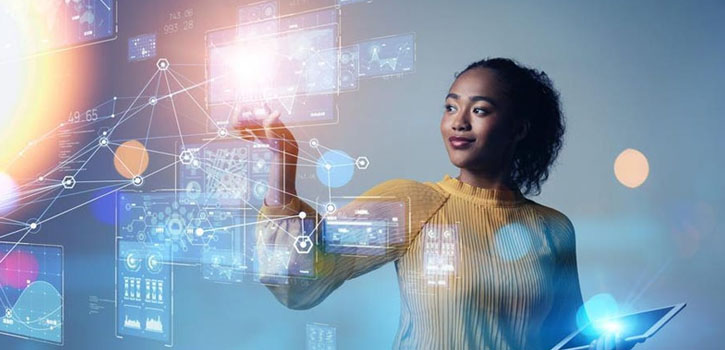 Getty Images
Enter the cybersecurity analyst, who works to defend precious information from a faceless and ever-changing adversary. In this article, we explore how to become a cybersecurity analyst. We also share essential information about this career path, including cybersecurity salary and job outlook data.
What is a Cybersecurity Analyst?
Cybersecurity analysts plan, carry out and monitor security measures to protect their organizations' computer networks, systems and sensitive information.
As for day-to-day responsibilities, cybersecurity analysts maintain security software such as firewalls and data encryption programs. They also investigate security breaches and prepare reports about said breaches to provide metrics for management.
With ever-evolving security needs, a cybersecurity analyst must stay abreast of the latest security trends, including the techniques hackers use to infiltrate computer systems. These professionals also research new security technologies to ensure their organizations are using the most effective security systems.
Cybersecurity Analyst vs. Information Security Analyst
A cybersecurity analyst is a type of information security analyst. Both roles aim to protect and secure data, but cybersecurity analysts focus on cybercrimes. Such crimes include identity theft, fraud, ransomware and spoofing or phishing to trick users into sharing sensitive information.
Cybersecurity Analyst Salary and Career Outlook
Cybersecurity analysts enjoy above-average demand and earn relatively high salaries. The U.S. Board of Labor Statistics (BLS) does not provide data on cybersecurity analysts specifically, but the BLS does report data on information security analysts. Let's take a closer look.
Salary
According to the BLS, infosec analysts earn a median annual salary of $102,600, which is more than double the median annual salary for all workers nationwide. The top 10% of earners make over $165,920.
Cyberseek.org does provide salary data on cybersecurity analysts specifically. According to Cyberseek, these professionals at mid-level earn an average annual wage of $107,500.
Job Outlook
As for job demand, the BLS projects a significant 35% growth in jobs for information security analysts from 2021 to 2031, amounting to an additional 19,500 jobs per year.
This demand is due to the increasing adoption of cloud services by small and medium-sized businesses. Increased cyberattacks have led to a higher need for cybersecurity analysts as well.
How to Become a Cybersecurity Analyst
Becoming a cybersecurity analyst can lead to high earning potential and strong job security. As with many highly educated careers, the path to becoming a cybersecurity analyst typically begins with earning a college degree. Candidates must then gain experience in entry-level cybersecurity jobs.
Since the cybersecurity field is constantly changing, we recommend keeping up to date with the latest technologies and practices by obtaining and maintaining certifications. These credentials can position you to flourish in the information security field.
Earn a Degree
A bachelor's degree in cybersecurity, computer and information technology or a related field like math or engineering is often required to land a cybersecurity analyst position.
In the 2020 Cybersecurity Career Pursuers Study, conducted by (ISC)², over half of the respondents reported holding computer and information science degrees. Of all cybersecurity professionals surveyed, 40% held bachelor's degrees in cybersecurity, and 33% had a master's in cybersecurity. An additional 8% held doctoral degrees in the field. Respondents in more senior-level or management positions tended to have postgraduate degrees.
Is a cybersecurity degree worth it? Responses to this survey point to yes. According to (ISC)²'s report, a bachelor's degree is the most common academic credential among cybersecurity professionals. That said, some employers may require only a two-year degree if you also have extensive experience and/or professional certifications.
As an alternative to traditional degrees, you might consider a cybersecurity bootcamp. Bootcamps are accelerated, immersive programs that prepare students to enter the tech sector quickly. Given the intensive nature of bootcamps, however, you may not be able to work while completing your courses.
Gain Experience
Depending on the cybersecurity analyst job you are applying for, required experience may range from none for entry-level positions to several years for advanced roles. For many candidates starting careers in cybersecurity, the journey begins with working in lower-level information technology roles.
One specific information technology job that can lead to a cybersecurity analyst role is that of a network and computer systems administrator. These professionals develop their organizations' computer networks and systems. They also manage users and maintain system security.
Obtain Certification
Certifications can hone and validate your skills in cybersecurity. According to the aforementioned (ISC)² survey, job-seekers in this field should prioritize cybersecurity and IT certifications.
Two of the most popular professional credentials for cybersecurity analysts include the Certified Information Systems Security Professional (CISSP)® designation and the CompTIA Cybersecurity Analyst (CySA+) certification.
CISSP
The CISSP is one of the most valuable information security certifications. It has been around for over 25 years, and more than 130,000 individuals across over 170 countries are CISSPs. Further, data shows that CISSP-holders are in higher demand and earn more than those without it. CISSPs average a salary of $131,030, according to (ISC)².
If you're wondering how to get into cybersecurity with no experience, the CISSP designation is not the answer. This credential serves experienced professionals, highlighting their skills and accomplishments. To qualify, you must demonstrate the equivalent of four years of hands-on experience and have a CISSP-holder vouch for you.
CySA+
For those seeking cybersecurity certifications for beginners, the CompTIA CySA+ credential does not require experience. However, candidates must display skills in multiple areas of cybersecurity.
The certification test includes sections on threat and vulnerability management, software and systems security and incident response. The exam comprises a maximum of 85 questions. Its multiple-choice and performance-based questions must be completed in 165 minutes.
Apply for Jobs
When you're ready to start applying, it's time to scour the job boards. One particular platform to consider is Dice and ITJobCafe, which focuses on careers in tech. Popular sites such as Indeed, ZipRecruiter, Glassdoor, Jobs4all and Monster post cybersecurity analyst roles as well.
If you are looking for a career in government, start your search with USAJOBS or Government Jobs.
Cyberseek is an excellent resource as well, offering a heat map to show which states have the highest and lowest need for cybersecurity professionals. The site also has a career pathway flowchart to suggest how your career might progress.
Originally Published On: https://www.forbes.com/advisor/education/become-a-cyber-security-analyst/
Comments:(0)