L.Shiff & A. Miller, bmc
427 Times
346 People
The lack of skilled IT workers is hurting the deployment of emerging technology, according to a new survey from Gartner. In areas from cloud to cybersecurity, this crisis is expected to last for years to come.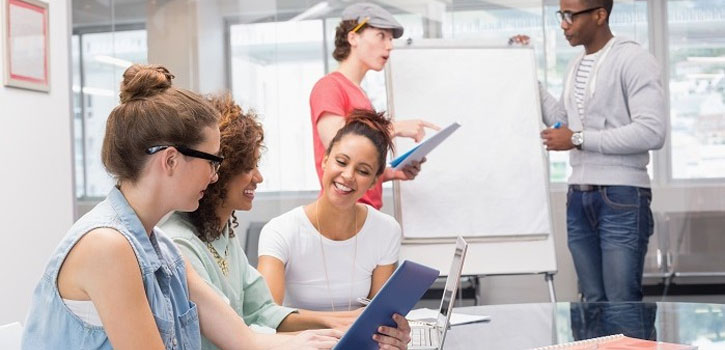 IT certifications help professionals stay competitive and knowledgeable about an ever-changing world. IT certifications offer many benefits throughout your career, especially if you are:
Searching for or starting a new position
Vying for a promotion
Obtaining the best IT certifications can even mean moving into a high-paying and important position earlier than you expected.
Why earn an IT certification?
According to CompTIA, the largest vendor-neutral certifying group, here are some stats about IT certifications:
S91% of employers believe IT certifications play a key role in the hiring process and that IT certifications are a reliable predictor of a successful employee.
98% of HR professionals use certifications to confirm a candidate's subject-matter knowledge and expertise.
97% of HR pros use certifications to differentiate between otherwise equally qualified candidates.
While getting hired is a huge benefit of an IT certification, there are many other advantages to them throughout the entire course of your career.
Staying relevant
Continuing education is important in any industry, but it's crucial in a field like technology. IT is a field that changes drastically from year to year. That's why continued professional development is necessary in order to keep the certifications (and your knowledge) up to date.
IT certifications help professionals to stay relevant in your specialty. Just like you attend conferences, participate in webinars, take classes, or write for publications sharing your subject matter expertise, IT certifications are one piece of the career development puzzle.
Ramping up your skills
Whether you are looking for a new position entirely or to move up through promotions, many people apply for jobs that allow them to further their growth, even if that means they don't have all the requisite skills just yet.
Obtaining an IT certification through classes and online training modules allows you to gain the skills needed to meet your career goals. This knowledge can be immediately applied on the job and provides instant advantages.
Investing in yourself
New knowledge and education are never wasted. By getting a certification, it shows both to your employer and yourself that:
You are invested in your career
You are a lifelong learner that never wants to stop improving
Obtaining an IT certification only furthers your knowledge and could move you in a different direction that you didn't know you're passionate about.
Best IT Certifications to Earn
Here are some of the most prestigious, comprehensive, or top paying IT certifications to earn in most in-demand Cybersecurity and Cloud technologies:
Cybersecurity Certifications
CompTIA Security+
Average salary: $84,000
CompTIA Security+ is an intermediate-level certification that demonstrates mastery of security topics like data, application, host, network, physical and operational security.
Ideal candidates for the Security+ exam have at least two years of experience in IT administration with a focus on security and day-to-day technical information security experience.
A CompTIA Network+ certification is also recommended along with an understanding of encryption, access control, hardening, and secure software development.
CISM – Certified Information Security Manager
Average salary: $148,622
ISACA created and maintains the CISM certification which is aimed at professionals who manage enterprise IT security. This certification requires:
At least five years of hands-on experience in information security
At least three of those as a security manager
The exam itself is computer-based and is offered during designated testing windows each year. Continuing education credits are required each year to maintain your certification.
CISSP – Certified Information Systems Security Professional
Average salary: $141,452
Offered by the International Information Systems Security Certification Consortium (ISC)² as a vendor-neutral credential, CISSP is designed to prove security expertise and is one of the most sought-after certifications in cybersecurity.
The exam covers a variety of domains, including:
Security and risk management
Communications and network security
Software development security
Asset security
Security architecture and engineering
Identity and access management
Security assessment and testing
Security operations
To get this certification, you must have five years of full-time, paid experience in at least two of the eight CISSP domains.
The exam is offered at Pearson Vue Testing centers. To remain certified, CISSPs must earn Continuous Professional Education (CPE) credits every year.
CRISC – Certified in Risk and Information Systems Control
Average salary: $146,480
ISACA offers and manages this certification which focuses on risk management proficiency. CRISC certification proves professionals can help organizations understand their business risk as well as develop, implement, and maintain information systems controls.
To obtain CRISC certification, you must have at least three years of experience in two of the four domains the certification covers. The exam itself is only offered during designated testing windows each year and is computer-based. Continuing Professional Education (CPE) credits are also required each year to maintain your certification.
CEH – Certified Ethical Hacker
Average salary: $104,813
The International Council of E-Commerce Consultants (EC-Council) created and manages the Certified Ethical Hacker certification, whose goal is to demonstrate ethical hacking methodologies that can be used in penetration testing.
Passing the CEH exam is the only step needed for certification. The exam is designed to test a candidate's abilities to find weaknesses and vulnerabilities in a company's network defenses using techniques and methods that hackers typically employ. It covers topics like analysis and assessment, security, tools, and programs used, procedures and methodologies, regulation and policy, and ethics.
The CEH certification is valid for three years and can be renewed by earning 120 continuing education credits within the three years.
Cloud Certifications
With dedicated cloud computing roles emerging, cloud certifications are some of the most in demand today.
Microsoft Certified Azure Fundamentals
Average salary: $127,000
The Microsoft Certified Azure Fundamentals is for those working with cloud concepts, Azure services, Azure workloads, and security and privacy within the Azure space. This foundational exam is to show that candidates are competent and capable of managing technical concepts within the Azure ecosphere while also offering them a path to prepare for further examinations in the Azure role-based or specialty certifications.
In addition to technical support, the Azure Fundamentals examination also expects candidates to be comfortable with managing pricing and support. Technical concepts, networking, storage, compute, and application support/development are all tested in the Microsoft Certified Azure Fundamentals 6-part course.
AWS Certified Cloud Practitioner
Average salary: $131,465
The AWS Certified Cloud Practitioner certificate is designed for those working with the AWS Cloud and have an explicit technical knowledge of getting the best out of the platform. Understanding architectural principles, value propositions, use cases, and security and compliance regulations are all necessary for successfully sitting this exam.
Before giving the exam, Amazon recommends that you spend 6 months working with the AWS Cloud in a technical, managerial, sales, purchasing, or financial role, in addition to having a basic understanding of IT services and how they interact with the AWS Cloud platform.
AWS Certified Developer – Associate
Average salary: $130,272
The AWS Certified Developer – Associate certification validates technical expertise in:
Developing and maintaining applications on AWS
Being able to efficiently use AWS SDKs to interact with services from within applications and write code that optimizes AWS application performance
For certification, you must first have at least six months of hands-on experience with:
AWS
One or more programming languages
The exam itself is computer-based and is offered at PSI testing centers. It covers a variety of different content including coding security for access to AWS services, using SDKs, choosing the correct service for a certain situation, and creating code that optimizes performance within an application.
AWS Certified Solutions Architect – Associate
Average salary: $149,446
The AWS Certified Solutions Architect Associate-level exam demonstrates an individual's expertise in designing and deploying scalable systems on AWS. With the further market need for skilled and certified AWS solutions architects as the cloud continues to grow, this certification will also continue to be in-demand.
For certification, you must first have at least six months of hands-on experience with AWS. The exam itself is computer-based and is offered at PSI testing centers. It covers a range of topics including:
Selecting the correct AWS service for a provided scenario
Designing on AWS
Estimating costs
This is the prerequisite step to achieving the AWS Certified Solutions Architect – Professional certification.
Google Certified Professional Cloud Architect
Average salary: $175,761
This certification allows IT professionals to certify as cloud architects on the Google Cloud Platform. It demonstrates the ability to design, develop and manage a secure, scalable, and reliable cloud architecture using GCP technologies.
While there are no questions dedicated to specific usage of the product, the exam taker must understand what solutions work best for various scenarios. The certification exam must be taken in-person at a Kryterion testing center location.
Comments:(0)