ITJobCafe
529 Times
323 People
You won't BELIEVE the exciting new careers being created by these 10 big data trends! Great earning potential, and more!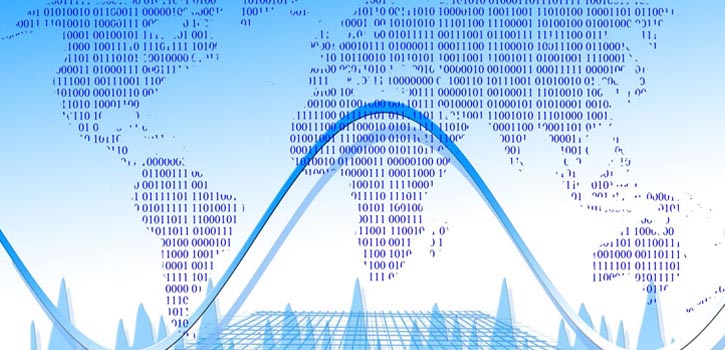 Are you looking for a new career?
If so, you should consider an exciting career in big data. Experts say that big data is one of the best career moves you can make right now, for a variety of reasons. Most importantly, the field is experiencing massive growth, and there will be millions of new jobs up for grabs by 2025.
Keep reading to learn more about big data trends and the careers they'll make in just a few years.
Big Data Trends and Careers For The Future
Companies of all sizes are starting to realize the crucial role that big data can play in all of their business decisions. Sales, marketing, finance, and other departments can all use data to improve their methods, make smarter moves and increase revenue.
If you're looking to make a career move shortly, you can cash in on these new big data trends. Here are ten of the most significant trends and the career you should consider:
1. Data Scientists
One of the biggest trends in big data is using insight to make better business decisions. Data scientists are critical because they translate data into meaningful points for key decision makers in a company.
2. Database Administrator
Those who have a stronger technical background should consider becoming a database administrator. These individuals have the critical task of managing a company's database.
3. Data Analyst
Data analysts love solving problems. Their main task is to retrieve data and create reports.
4. Data Architect
Architects are high-level executives who understand every aspect of a database's design. They work with engineers to develop a database that fits a company's unique needs.
5. Database Manager
A manager position is perfect for someone who has a technical background but also has great leadership and personal skills. Database managers oversee every aspect of the database, including managing budgets and people.
6. Big Data Engineer
Engineers work between business executives and data scientists. They help data scientists understand the companies goals and work to make sure they get appropriate data.
7. Data Visualization Developer
Data visualization professionals are key to helping non-technical staff understand data findings. These people design and develop graphics and other visuals that tell stories about data.
8. Cybersecurity Professionals
In addition to the individuals who manage and interpret data, cybersecurity jobs will also rise in order to keep the data safe and secure.
9. Artificial Intelligence Professionals
AI is another huge trend that we'll see a lot more of in the near future and AI also helps us gather more data to make business decisions.
10. Machine Learning Engineer
These engineers are crucial because they develop data analysis software. This software is then used to interpret big data.
Learn More About Getting a Job in Big Data
You can get a job in big data, even if you don't have a technical background. There will be more data jobs than there are qualified people to fill them, so the odds are in your favor.
Check out the rest of our website for more information on the latest big data trends and jobs. New jobs are popping up in this field all the time, and it's important to stay up-to-date. We also list new jobs and allow you to post your resume to connect with employers in the IT industry.
Comments:(0)