ITJobCafe
597 Times
360 People
One of the most valued skills in the work place it the ability to communicate effectively. Here are a few communication tips for IT pros to position yourself for a leadership role in your company.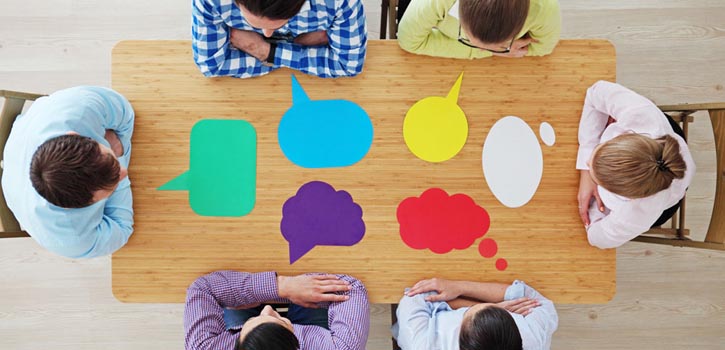 Knowing how to communicate effectively is key to advancing your career. Across all industries, a full 73% of employers place good communication skills as a priority for any candidate.
This skill is even more desirable within the IT sector, where the amount of time workers spend behind a screen hasn't done wonders for face-to-face interaction. Anyone wishing to take on a leadership role needs to be able to communicate like a leader, so here are some simple communication tips to help you rise to the top.
Communication Tips: All About the Body Language
Body language is arguably the most important language of all. How you are able to position yourself to colleagues not only affects how you communicate verbally, but also how you are perceived. After all, an estimated 55% of our success with other people is determined by body language.
There are two key words to remember if you want to know how to communicate better with body language; openness and assertiveness. When speaking to individuals and groups, you need to appear open, attentive and sympathetic. Try making plenty of eye contact, leaning in and affirming the words of others with a suitable response. A simple nod or smile is usually sufficient.
You also need your body language to be assertive in order to look, act and talk like a leader. Always stand up straight, shoulders back and feet apart. Don't hunch. Take up as much space as possible, perhaps by walking around the room while talking. You should work to appear confident but not intimidating or overbearing. Practice your stance in front of a mirror.
Speak Straight
A key part of communication skills development is learning to cut out the fluff which is such a common part of office-speak. While it is also important to know when to stay quiet, you need to know how to speak effectively and efficiently.
Cut through the jargon and avoid speaking in acronyms and using buzzwords. Say what needs to be said and little else, always allowing time for your colleagues to respond. Speak clearly and simply, as a rich vocabulary may be nice, but it certainly doesn't get things done any faster.
As a leader, you need to be able to show that you can assist in improving communication in your workplace as a whole. The best way to do this is to lead by example, so don't be afraid to cultivate a reputation as a person who says it like it is.
Learn to Write
A lot of advice on how to communicate better out there focuses on stepping away from your computer screen and speaking face-to-face. While this is important, you can't ignore the fact that the vast majority of work is conducted online, especially in IT.
This means your written communication skills are just as important, for email and even social media. Learn how to write in a fluid, engaging way. Always stay on top of your emails and aim for a quick response rate. Never communicate something too complicated over email or text.
Learn More
If you're after more communication tips or information on the IT sector in 2018, you can subscribe to our blog and newsletter to stay updated.
Comments:(0)