ITJobCafe
243 Times
158 People
Cyber security is always a solid career path. Here's the qualifications your CV needs to stand out and become an IT security specialist in high demand.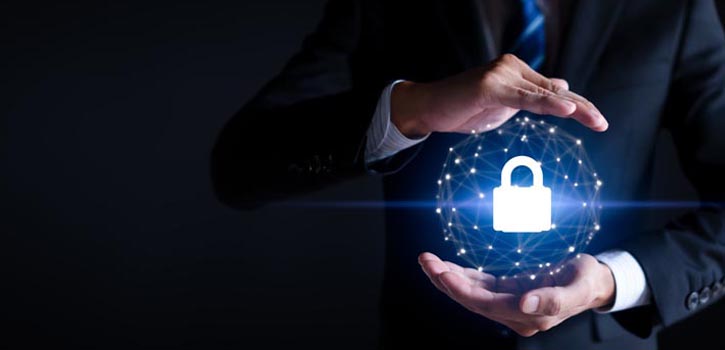 Are you looking to become an IT security specialist?
Of course, you can't just jump into it without proof that you'll be able to do the job.
That's where your qualifications come in.
So, if you're wondering which ones you should prioritize you're in the right place. Let's dive right in with the top three qualifications required to start your new career.
1. Bachelor's Degree
Most positions will require, at the bare minimum, a bachelor's degree. If you're just getting out of school and planning on getting into the field then you should consider going for a degree in cybersecurity.
Of course, other degrees can also fill in the gap. Information Technology and Computer Science degrees can also make it much easier to break into the field.
For those who are planning on it getting at least a BS is the ideal route. Even if you're just looking to switch careers it may be a requirement for high-level positions.
There are many online schools that make things easier on potential security specialists such as Herzing University.
Those looking to further their careers may want to begin planning for a Master's degree but a BS is often enough to launch your career in cybersecurity and that can be saved for later.
2. CompTIA Security+
In addition to formal education, you'll want to explore other options that will further prove your skills.
One of the recommended courses is CompTIA Security+. It's a performance-based crash course in cybersecurity that emphasizes hands-on experience.
That last bit is the important part: you'll be tested on your skills rather than just going through the usual read and test process. While it's not a requirement the course is highly regarded among those who'll be looking to hire you.
If you're willing to take a more difficult certification you'll find that the course pays off big when HR is looking at your resume.
3. EC Council Certified Ethical Hacker
The EC Council offers some of the most highly-regarded courses in cybersecurity. They even offer advanced training for those who are looking to really prove their skills.
Of course, you'll most likely want to begin with their core courses. These include the Certified Ethical Hacker course and the Certified Network Defender course. Combined, these two form a great basis of qualifications for those who are looking to dive into the field.
Taking both of these is a great way to let employers know you know the job inside and out. The CEH course is primarily about being able to probe networks for potential vulnerabilities, while the CND course covers protecting an in-place network.
Both should be considered by anyone serious about becoming a security specialist.
Get Started as an IT Security Specialist
Becoming a security specialist is a great way to engage in a new career. The above certifications are only the beginning in what could become a life-long job.
Good pay, rewarding work, and a job that matters lie before you if you're willing to take things up.
If you're looking to dive into the field, why not check out our IT job board and see why more people are getting into the cybersecurity field?
Comments:(0)