ITJobCafe
1756 Times
839 People
Healthcare information technology is a growing field. Learn about healthcare IT jobs in this post including what salary you can make and the education you need.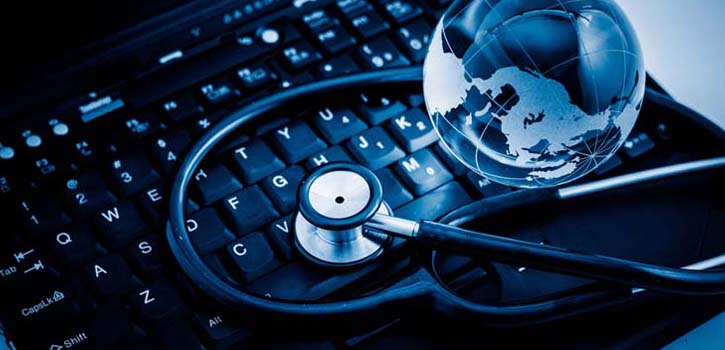 You know what's great about being an IT professional?
Tech experts are needed everywhere. Whether it's in finance or automotive, or healthcare, the demand for top-notch IT workers continues to rise.
Now, if you have an IT background and want to grow your career, healthcare is one of the industries you may want to consider. The job outlook for health information technicians is faster than the average (13% growth rate) for all occupations.
That means healthcare IT jobs will continue to be in demand as the population ages. Interested?
Let's take a look at some of the hottest health IT jobs right now so you can see if one of them is a good fit for your skills and personality.
Top 3 Healthcare IT Jobs
Unlike other jobs in the medical field, you don't need a medical background get a healthcare IT job unless you want to be an informatics nurse. But you do need the right set of technical skills to bridge the gap between IT and clinical work.
To understand what we mean, here are 3 health information technology jobs and a brief description of what each role requires.
Health Information Technician
Health information technicians work in medical records. Other job titles for this role include medical records clerk, medical records analyst, and medical coder. An associate degree plus certification is a must if you want to work as a health information technician in a hospital or a doctor's office.
For this role, you're expected to handle classified medical data. You also need to be detail-oriented and have technical and analytical skills as you'll be working with EHR or electronic health records systems.
The average annual salary for health information technicians is around $40,000. But you can continue your education and aim for a director of medical records position.
Clinical Systems Analyst
Here's another health information technology job that requires data skills. As a clinical systems analyst, your main work is to create and improve the workflow of a healthcare facility's database systems.
To become a clinical analyst, a solid background in IT is a must. If you have a master's degree, it will be an advantage. But a bachelor's degree in life science or a related field will suffice.
The salary is almost twice that of a health information technician, with the lowest average annual salary being around $67,000.
Clinical Informatics Manager
This role requires leadership skills as you'll be overseeing the day to day operations of a hospital's clinical information systems. You'll be mentoring staff, handling budgets, and making sure the systems you're handling are in compliance with professional, state, and government standards.
The highest salary you can make as a clinical informatics manager is around $125,000 per year. Of course, to reach this position you'll have to work as a clinical informatics specialist or analyst first. Do a good job and you could see yourself as a CIO in a couple of years or so.
Do You See Yourself in a Healthcare IT Job?
The prospects for healthcare IT jobs are good and getting started isn't that hard. And if you persevere, a managerial role is very possible.
Now, if you've tried applying for a healthcare IT job before and didn't succeed, you may want to read How to Get a Tech Job in 5 Super Easy Steps or Can't Get a Job? Here Are 5 Major Things You're Doing Wrong.
Comments:(0)