ITJobCafe
618 Times
278 People
If you are a data scientist looking for an interesting and in-demand career path then these three career opportunities are for you.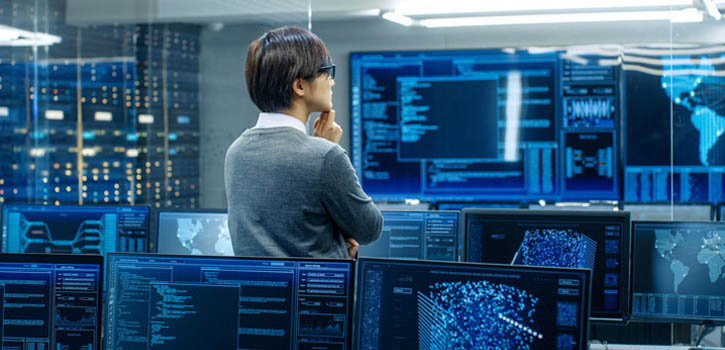 Are you a data scientist (or aspiring data scientist) trying to assess your options when it comes to career paths?
It should come as no surprise that data scientists are in high demand. There are plenty of data scientist jobs in cities all over the country, and if you're proficient, you can make a comfortable salary. Many data scientists with advanced degrees make six figures.
Not sure where to start? We're here to help.
Keep reading for 3 data scientist options that can be great opportunities.
1. Data Science Generalist
A data scientist generalist is a great "go-to" career for data scientists with a wide range of sub-skills under their belt. Whether you excel in data analysis, data visualization, or data engineering, companies want people who know how to cover all of the bases.
Not specializing isn't a bad thing. Being useful to the company can land you in some impressive positions and being a generalist means that you have a lot of wiggle room and the ability to drift through companies if you choose while also gaining impressive points on your resume.
Specializing is great, but you don't have to do it to get a great career in data science.
2. Data Engineer
Data engineers are more specialized than general data scientists. While generalists may dabble in engineering, data engineers are going to be people with serious software engineering skills under their belts.
This job is often solitary, at least at first. Companies look for data engineers when they have too much data to handle in their current condition.
This is where you step in to help rebuild and edit the data infrastructure until it's better able to support the needs of the company.
You'll likely be going in blind, and you won't have anyone leading you by the hand, but you'll be a valuable asset to the company that's hard to replace. This is also a position that all growing companies are going to need to fill, so you have some career mobility.
3. Data Analyst
Data analysts become the best resources for the more "on paper" types of data issues. Those who choose this career path are experts with spreadsheets, and they never had an issue with learning and using Excel.
Data analysts can work in any field now that almost all businesses have some form of online platform. In other words, all companies are tech companies. Your job may be to handle the analytics of your company's websites, social media, or digital marketing strategies. This is where data visualization skills are going to be useful.
As with the other career options, data analysts have a lot of potential for mobility. There will never be a lack of companies managing data on clients, customers, and their overall online presence.
Data Scientists Have Options
Data scientists make comfortable livings working with what fits best in their skillsets. The field is multifaceted, and different data scientists are going to have different specialties and preferences.
Whether you want the specification of a career as a data analyst or engineer or you like the flexibility of being a generalist, there's something for you.
If you're looking for your dream data science job, we're here to help. Visit our site to browse through all of the tech jobs that the internet has to offer. You might just find your perfect fit.
Comments:(0)