ITJobCafe
4490 Times
1986 People
It's no secret that IT is a promising career field, but how do you get in the door? Start with these key tips for how to start a career in IT.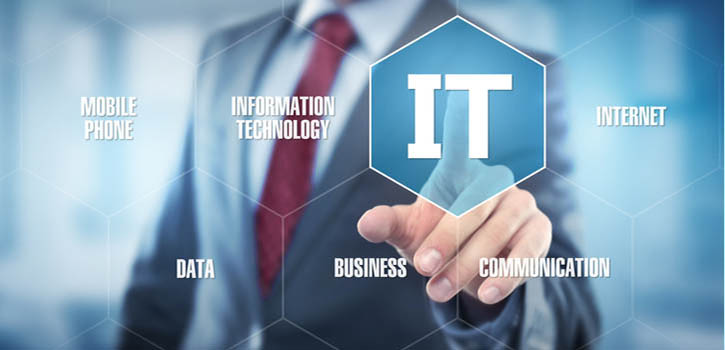 Did you know that 500 million virtual reality headsets will be sold by 2025? Or that most executives are looking to artificial intelligence to automate more tasks?
As the world increases its dependence on technology, the demand for IT workers increases too.
When technology fails or needs repairing, companies call their IT team for help. Those who work in IT get to be on the frontlines of emerging tech and learn about it first.
Interested in getting into this promising field of work? Keep reading to learn how to start a career in IT.
1. Commit to Constant Learning
The tech industry moves fast; if you can't keep up with it you won't succeed in this field. The top IT experts have a passion and dedication to learn about emerging innovations.
It's important to spend time evolving your skills and talents to keep up with the trends. Not only does this make you appealing to employers, but it gives you a glimpse into the future.
You don't necessarily need to go back to college to learn about technology. Look into online courses and videos for research.
2. Create a Digital Presence
You'll struggle to get an IT job with a paper resume. To work with digital tools and software, you need to be present online.
That means creating a LinkedIn profile for your resume. You could even start a blog or Instagram page for technology insights and guides.
To land jobs in IT, show you have experience and expertise with it.
3. Get Work Experience
If you've never worked in IT before, that's okay. You can learn many of the software platforms and tools online from home.
But, some employers will prefer you to have legitimate employment experience in the field.
To start, consider freelancing on the side. Take on different types of projects to expand your skills. You might even need to do work for free occasionally to build experience.
You could remain freelance as an IT worker or take a position within a company. Both have advantages and disadvantages for you to explore.
4. Network Everywhere
Wherever you go in person or online, prepare to network. You never know who you could meet that has a job opening in IT.
If someone reaches out to you on LinkedIn, your website, or through email, treat it as an opportunity. Even if they don't offer you an opportunity now, they could in the future.
Treat every interaction as an open door to your future. You never know whose friend or partner is looking for an IT person!
Ready to Learn More About How to Start a Career in IT?
The IT field of work is dynamic and ever-changing. You must be able to adapt to its changes and keep up with the updates.
Getting into this line of work is challenging yet rewarding for the right people. If you're still wondering how to start a career in IT, browse our other blog posts.
If this career sounds like the perfect fit for you, check out our online job board!
Comments:(0)