ITJobCafe
1182 Times
673 People
Are you new to UI design? Or just wondering what are the best UI tools to have in your tool box? Discover 5 important UI tools that will help you immensely.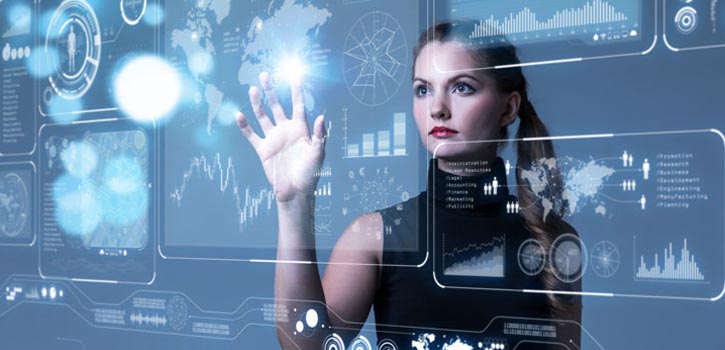 A UI designer is the third-most in-demand job for 2019, following digital product designer and UX designer. Whether you're just embarking on your career or you're looking to move up, it's a good time to be a UI designer.
If you're on the hunt for a UI design job, though, you might have questions about what employers want. Put these five essential UI tools in your toolbox and you'll be well-prepared for almost any UI design job.
1. Get Powerful Design in Your Browser
Figma is a browser-based UI tool, which makes it unique. Unlike other tools that are native to one platform or another, Figma runs in your browser. It's perfect for coordinating with the rest of the team.
That makes Figma your one-stop shop for design, prototypes, and collecting feedback. Some features even let you test your design across different screen sizes. Another feature helps you reuse elements across the design.
2. Make Prototyping Collaborative with InVision
Speaking of web-based UI design tools, have you used InVision yet? This powerful tool makes it easy to go from static design to interactive prototype.
That feature makes it perfect for showing clients what their site could look like. Testing and feedback is even easier when you're using this collaborative tool.
Moodboards and other features make it a great choice for collaborating with clients. Best of all, it coordinates with Sketch.
3. Flinto Powers iOS Design
This UI designer tool is perfect for those creating interfaces for iOS devices. A built-in previewer lets you see how your design will look on an iPad or an iPhone.
Designing micro-interactions and screen transitions has never been easier. Better yet, it connects with Sketch, so you can import designs and bring them to life with video layers and sound.
4. Sketch is King of UI Tools
There's been a lot of talk about the UI Sketch tool, and for good reason. Unlike the Adobe tools its dethroned, it was made with UI designers in mind. Sketch is vector-based, which lets you draw anything and resize it as needed.
Sketch isn't just for drawing, though. It's also a fantastic tool for wire-framing and prototyping. It's easy to see why UI designers love this tool.
The only drawback is that it's only available for Mac.
5. Balsamiq Makes Wire-Framing Easy
Some UI designing tools only do one thing, and others do too much. Balsamiq is a lightweight app that's perfect for designers, product managers, and developers.
The User Interface Library makes wire-framing a breeze. Simply select the elements you want and drag-and-drop them to your prototype. Once you've tried it, you'll never look back.
A Robust Toolbox for Any UI Job
There are many other UI tools out there, and a UI designer can't go wrong learning to use as many as possible. With a more robust toolbox, you'll be ready for the demands of any employer or client.
Not sure becoming a UI designer is the right career step for you? Check out other career paths and discover the right tech job for you.
Comments:(0)