ITJobCafe
562 Times
392 People
Looking for a career in IT? California is the place to be. Discover 5 high-paying IT jobs in California that will be in demand for years to come.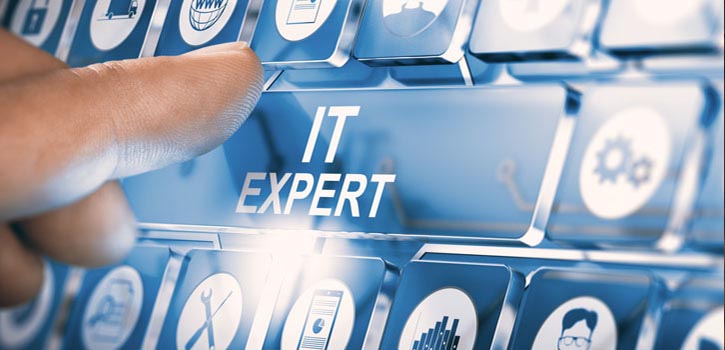 Computer and information technology (IT) jobs are projected to grow 13% by 2026. Not only that, but these are some of the highest-paying jobs in the U.S.
If you want to work in IT, California is the best place to go. You have Silicon Valley and many corporate headquarters that can use talented IT professionals.
In addition, California boasts some impressive salary offerings.
But not all IT jobs are guaranteed to pay well. You need to strive for the jobs that offer the best earning potential. What are those jobs? Here are the 5 highest-paying IT jobs in California.
1. Cloud Solutions Architect
The cloud is becoming the data storage and transfer standard.
This means businesses need to ensure they can transfer and store files on the cloud effectively.
This isn't a job for everyone; a cloud solutions architect defines the best cloud solution and works within its framework to ensure it's scalable and error-free.
The median salary for this position is $120,067. However, if you're based in San Francisco, you can make as much as $200,723! This is why this role is the first on our list.
2. Applications Architect
An applications architect ensures projects follow the best methodology and within correct parameters. You will achieve this by developing an applications' middleware, interface, and infrastructure.
This role also ensures existing applications work well with any new ones.
The average salary for this role is $107,831. However, if you work in Los Angeles, you can make almost $170,000!
3. Development Operations (DevOps) Engineer
DevOps engineers have the broadest knowledge in all information systems and databases.
They collaborate with IT teams and oversee database architecture and maintenance, information security, web and software development, and cloud storage and maintenance.
The average salary for this role is $91,465. But if you work in San Francisco, you can make as much as $122,640.
4. Mobile Application Developer
Mobile is the future. The demand for websites is beyond responsive; brands want well-functioning mobile apps for their business. And they will hire a reputable mobile application developer for the job.
To become a mobile app developer, you need a keen knowledge of programming languages as well as experience working on a mobile platform.
This position offers a median salary of $72,066.
5. Information Security Analyst
Beyond the need for mobile apps, businesses want to ensure their systems are protected. If cybersecurity is your niche, then you're in luck!
An information security analyst develops computer security strategies, protecting vital corporate information and protecting against attacks such as ransomware.
The average salary for this position is $70,521.
Find the Best IT Jobs and Make an Incredible Salary!
If you're new to the IT industry, you'll have to ensure you snag the best IT jobs to make these impressive salaries. California is also known for its incredible tech scene and this is the first state you should look for your new job.
Are you ready to move to California? Don't hop on a plane without securing a job first! Browse open IT job positions.
Comments:(0)