ITJobCafe
1132 Times
652 People
Getting through with that interview will need a skilfully written resume. Here are the five most common resume mistakes you should avoid.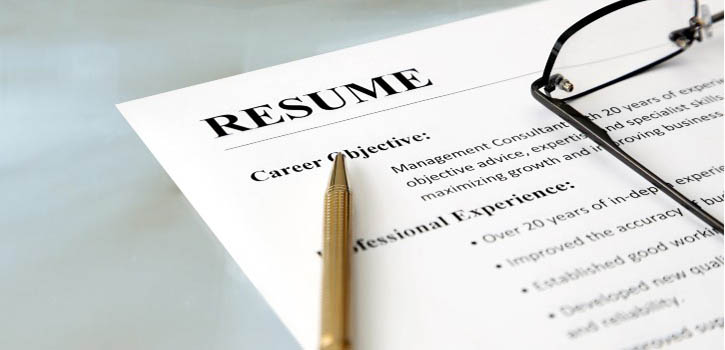 Today more than ever, landing the job of your dreams can be extremely challenging. Especially with the current state of the economy.
And yet there are plenty of things you can do to make yourself look as appealing as possible to employers. One of the best ways to impress interviewers is to focus on creating a quality resume.
This article takes a look at five common resume mistakes that every job-seeker should avoid. Keep reading to discover insight into resume best practices so that you can maximize your chances of getting hired.
1. Overall Carelessness
Your resume needs to be organized and neat. This is crucial. Because aside from containing important information regarding your job skills and employment history, it should be a quality document that looks like it was prepared by a professional.
More specifically, you should always proofread your resume over and over again. Check for typos, as well as spelling and grammatical issues. Avoid repetitive words and phrases, and don't fall into the trap of making it a word salad.
The document needs to be properly formatted and organized into sections that include everything needed for employers to see what they need to see at a glance.
2. Being Generic
Never forget that the purpose of your resume is to sell you. In other words, you are the product. That's why you need to avoid generic descriptions of you and your job experience.
Employers love to see information that will get them excited and make them want to hire you. This document is your chance to brag about what you've done in the past and to demonstrate what you have to offer and how you can benefit their company.
3. Lack of Specifics
Believe it or not, many job applicants simply don't understand the value of being as specific as possible. Again, you are selling yourself to potential employers, and this document should show them your skills in such a way that they won't want to miss out on the opportunity to make you a part of their company.
Don't simply gloss over your education, employment history, or career accomplishments. Really drill down and fully describe examples of how you've been acknowledged by past employers and the communities where you've lived.
After all, employers are interested in well-rounded candidates, and a good resume will help them see past the words on the page to keep a clearer picture of who you are as a human being.
4. Gaps in Employment History
Having gaps in your employment history is a huge red flag. At least take time to explain the gaps, such as if you were self-employed for a period of time. Employers understand that everyone has a different path, but these gaps will typically provoke more questions as well as concerns regarding your reliability.
5. Failure to Provide Contact Information
Employers will typically want to contact the references that you've listed on your resume. Thus it's crucial to make sure to list as many quality references as possible and to make sure that all contact information is correct.
Keep in mind that failure to provide accurate contact information will likely be viewed as an applicant with something to hide.
A Guide to Resume Mistakes You Need to Avoid
Applying for a job can be stressful. Fortunately, this list of resume mistakes can help you avoid red flags that every employer will be looking for.
Keep reading to discover common mistakes to avoid during technical interviews.
Comments:(0)