ITJobCafe
321 Times
172 People
As the technology sector grows, so does the need for technology skills. These technology skills are must have when entering the industry.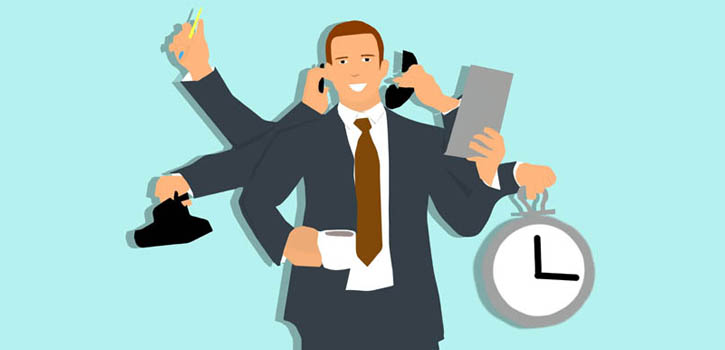 The career field of IT specialists is an ever-expanding space of opportunity. While the competition may be getting steeper in this growing industry, so is the necessity for technology skills.
Most of the world operates on and depends upon technology. In fact, studies show that 81 percent of Americans own a smartphone. However, the vast majority of smartphone users have no idea what their devices are capable of.
While you don't have to be an IT professional to enjoy the benefits of modern technology, business owners are growing to understand just how important technology skills are. But which ones are the most important?
1. Web Development
Most business owners know they need some sort of online presence. However, simply having a website isn't good enough, especially if they want to be at the top of the competition.
IT jobs regularly call for website design and management, as well as content creation. To appeal to most consumers, a website has to function like a well-oiled machine - no lag time, intuitive navigation, and visually appealing pages.
Additionally, for a website to even be worth the domain fees, it must have a high SEO ranking. SEO is a complex algorithm that relies on metadata, keywords, inbound and outbound links, multiple forms of media, and more. Odds are, the average business owner won't know how to do all of that on their own, nor will they be inclined to do so.
2. Cyber Security
A substantial amount of business is done online. 92 percent of consumers do at least some of their shopping through the internet. It's quick, easy, and convenient.
However, this also means that there are large pools of personal financial information in company databases around the world. Security breaches to these databases result in identity theft, stolen credit card numbers, and more.
Being well trained in cybersecurity is one of the most important modern technology skills. Businesses want to makes sure their valuable information, as well as their customers, is kept safe.
3. Analytics
There's so much talk about big data in today's business generation. Big data refers to large data sets that are so large conventional software programs can't sufficiently analyze it. However, this data, when analyzed, uncovers important patterns and trends in consumer behavior.
Big data analytics skills are some of the most commercially sought after technology skills. Businesses must understand their consumers to optimize marketing, products, and services.
4. Digital Marketing
While not all IT jobs or employees have a background in marketing, digital marketing is an essential skill to have when applying to various companies. While business owners are beginning to understand just how important digital marketing is, few of them know where to start or how to do it.
Digital marketing for a company can include anything from web development (as listed above), social media management, email campaign creation, content development, and general advertising.
5. General Tech Support
Working with technology when you don't fully understand it can be frustrating. Most business owners don't have time to dive into the inner workings of software design, development, integration, or program errors.
Some of the most important technology skills to have are centered around understanding basic software and knowing how to solve problems.
Do You Have Technology Skills to Offer?
If you have technology skills to offer and are looking for employment, make sure you post a resume on our website.
You can also search for available jobs to find the right position for your skillset. Good luck and be sure to contact us if you have any questions.
Comments:(0)