ITJobCafe
388 Times
235 People
Not many data jobs are alike. You could be an analyst, an engineer, a manager. This article explores the different roles and qualifications of big data jobs.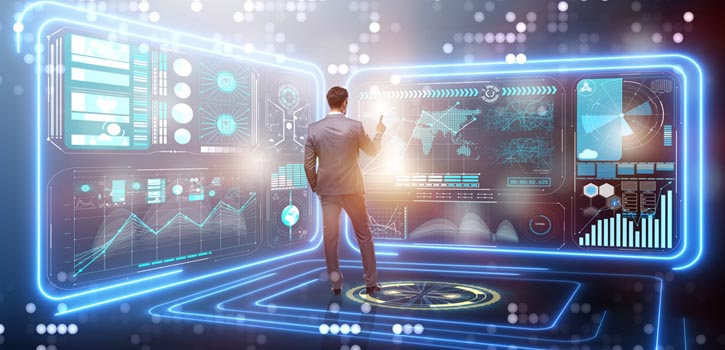 More than half of companies are now using big data analytics. Accenture, Amazon, BMW, and Facebook, and Google are just a few to mention. This market is expected to reach $66.79 billion by 2021.
If you're looking for new career opportunities, the big data industry is worth checking out. Startups and large organizations alike are seeking skilled individuals to analyze, process, and use data to its fullest potential.
Big data engineers have an average salary of $151,307 per year, so the potential earnings shouldn't be overlooked either.
Plus, you have plenty of options to choose from. You could work as a manager, a data scientist, a data analyst, and more. This opens up a world of opportunities.
Eager to find out more? Here are five things you need to know about data jobs!
Exciting Career Opportunities
This industry is constantly creating new jobs that offer great pay and above average benefits. Skilled IT professionals can apply for a variety of roles, such as:
Big data engineer
Data architect
Database manager
Data scientist
Database developer
Business intelligence analyst
Data modeler
Data analyst
Database administrator
Data warehouse analyst
Depending on your skills, you can look up big data entry-level jobs or more advanced roles that require in-depth knowledge of the industry.
Companies that hire big data analysts, for instance, are looking for professionals with strong programming skills. Experience with computational frameworks and database systems s a must. You need to have a good understanding of C++, Java, Python, Ruby, and other programming languages.
Big Data Jobs Pay Six Figures
Big data specialists often earn more than a lawyer or a medical doctor.
A data architect, for example, can make between $110,000 and $184,000 per year. If you work as a business intelligence analyst, you can expect to have an annual salary of $83,750 to $175,750.
Database managers earn between $107,000 to $180,000. The lowest salary is $75,750 to $156,000 for database administration jobs.
While money isn't everything, it's still an important factor to consider when comparing different careers in big data. If you're good at what you do, you could land a six-figure job.
You Don't Need a PhD
Contrary to popular belief, big data jobs rarely require a Ph.D. in math or other research areas. Those who work in this field are often autodidacts who constantly learn through practice and training.
Depending on the job, you will need specific skills.
For example, big data researchers must know how to use statistical, quantitative, and visualization tools to extract and analyze data.
As a big data engineer, you will be required to process unstructured data, implement algorithms into various production systems, and write SQL queries.
Key Decision-Making Power
Companies rely heavily on big data analysis to make smart decisions and streamline their day-to-day operations. If you land a job in this industry, you could become a key decision maker in the organization you're working for.
Think of it as an opportunity to expand your knowledge, build authority, and work with top-level management. Everyone will count on you for making informed business decisions.
Continuous Training Is a Must
This industry is constantly evolving, and new trends are emerging every year. The only way to stay on top of the competition is to make training a continual work experience.
Participate in Data Hackathons and other industry-related events. Read books and training materials to hone your skills and stay up-to-date with the latest trends.
Analytics in a Big Data World, Programming Collective Intelligence, Python for Data Analysts, and other popular books should be on your must-read list.
Increase Your Chances of Landing Six-Figure Data Jobs
Data jobs are an excellent choice for those who enjoy working with numbers and analyzing information. If you have a solid skill set and a passion for analytics, consider a career in this industry.
Take the time to check out our job board. No matter your experience, we can help you find a role that matches your skills and pays big!
Comments:(0)