ITJobCafe
648 Times
405 People
Who knew becoming a data scientist could be so exciting! Discover how big data trends are opening new career paths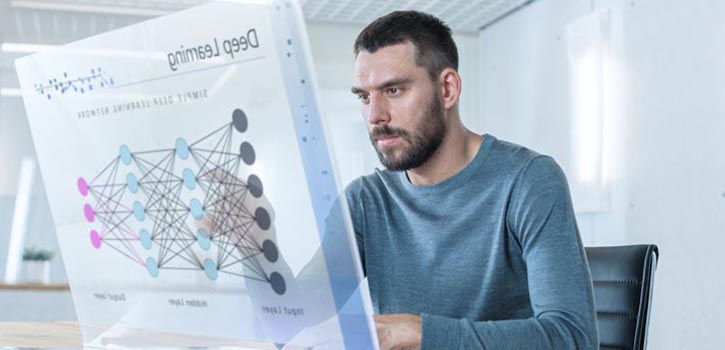 Are you thinking about becoming a data scientist?
Data science is a fantastic field to get into right now. Jobs in data science are in demand with a high salary. In 2018, data scientist was named the top career choice in America.
Now is the perfect time to start your career in big data. Keep reading to learn more about the many benefits of becoming a data scientist.
Nine Reasons To Become a Data Scientist
A career in big data is rewarding for many reasons. If you're not sure whether or not you should make the switch, here are nine reasons you should consider becoming a data scientist:
1. You Have a Technical Background
When you have technical skills and love working with numbers all day, a data scientist is a perfect career for you.
In short, a data scientist takes data and turns it into meaningful insights for a company to help the organization make better business decisions. You'll be working with a lot of raw data.
2. You Also Have Great Communication Skills
Data scientists have an essential job explaining technical topics to businesses executives and other people in a company who might not have a technical background. Quality communication skills are essential, so you can convey complex issues and help executives make business decisions.
3. You'll Make Good Money
Money shouldn't be your only motivation, but it doesn't hurt that the data science field pays very well. The average salary for a mid-level professional is around $128,000 per year.
4. Job Security Is Great
Big data is an industry that's projected to grow to be worth nearly $40.6 billion shortly, so you'll likely never have to worry about losing your job.
5. It Will Be Easy to Find a Job
Right now there is a shortage of qualified data professionals on the job market, so the odds are in your favor. You should be able to find a job and negotiate a top salary rather quickly.
6. The Work Is Interesting
Data science involves a lot of numbers, but it's still interesting work. You'll be digging through data to find meaningful patterns, and you'll learn a lot about your company, and it's customers in the process.
7. It's Fast-Paced and Evolving
Big data is going to grow a lot between now and 2025, so you'll never be bored with the work. You'll have a lot of new industry trends and changes to keep up with.
8. You Add Value to a Company
Like we mentioned earlier, data scientists help companies make decisions that help them make more money, so you'll be a vital asset to the team. When you feel valued at work, you'll be happier overall.
9. You'll Constantly Be Challenged and Learn More
Because data science is a fast-paced and demanding career field, it's not for everyone. But it's perfect for those who love to challenge themselves and learn more.
Learn More About IT and Data Careers
Changing careers to become a data scientist is a great move, and we have plenty of resources to make sure you have a smooth and successful transition.
Check out the rest of our website for more helpful IT career advice. You can also follow our job board to see new listings and apply to your dream job today.
Comments:(0)