ITJobCafe
427 Times
274 People
Changing technologies and frameworks are the makings of front-end development. Find out here 5 Business Reasons to Become a Front-End Developer.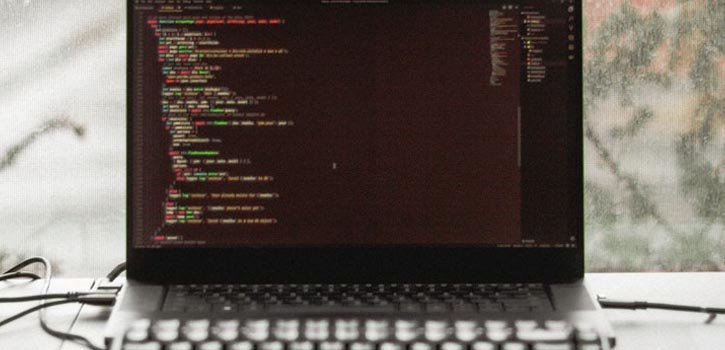 Want to create an intuitive and user-centric website? Front-end developers code a website to work for users interacting with the site. They are also responsible for device compatibility, website performance, and security among others.
In the US, employment of front end developers is expected to grow 27% between 2014 and 2024. This is faster than the vast majority of occupations.
On average, front-end developers make $109,446 per year in the US. To become a front-end developer, you need to be proficient in HTML and interface design methods. You should also be familiar with jQuery, React, Backbone, Node JS, Rails and others.
The developer must be a strong communicator too. Why? He will get to work with back end engineers, designers, and other project members.
Interested in becoming a front-end developer? In this article, we discuss 5 business reasons to become a front-end developer.
1. Lucrative Career
A junior front-end developer makes an average salary of $61,784 per year while a senior front end developer makes an average of $101, 747. Apart from the great salary, there are several opportunities available. Let's face it. The world is turning digital and so, people are becoming reliant on technology.
As a result, more blogs, business websites and e-commerce sites are needed. If you can develop interactive web pages, you are employable. You can get a job at Apple or eBay among others.
2. Creative Problem Solving
When a front end developer has a problem that needs a solution, he will solve it. How? By breaking down the problem into manageable chunks. Later, he will begin tackling each chunk and finally solve the problem.
For instance, if a business asks for a landing page, the developer will begin with the layout. Afterward, he will move on to the lead generation form, content, CTA, images and videos.
3. Multiple Career Options
Wondering how to become a front-end developer? Learn relevant programming languages like React, NodeJS, jQuery, PHP and more. With this knowledge, you can be employed by Fortune 500 companies or become your own boss.
Let's face it. There are those who are looking for adventure while working. We are talking about digital nomads. As a front end developer, you can work on projects and travel the world. To get started, program your resume and check out platforms like Upwork or Envato.
4. Many Opportunities for Hands-On Learning
In 2017, there were 3.7 billion internet users and in 2019, the figure had risen to more than 4.1 billion and growing. Online retail sales in 2018 were $2.84 trillion and in 2019, the figures will grow past $3.45 trillion.
Each day, 4 million blog posts are published, and 500 million tweets are sent each day. All the statistics above would not be possible without interactive websites.
The field of front-end development is ever changing. As such, developers have many opportunities for learning new skills and tools. This keeps one engaged.
5. Become Persistent
When you learn languages like PHP, React, NodeJS and more, you see problems in the light of their solutions. As such, your brain begins to function in a similar manner. Every time you have a problem, you will solve it.
As a logical thinker, you will become persistent and find solutions for day to day business situations.
Become a Front-End Developer
Front end development is a lucrative career. To become a front-end developer, learn HTML5, CSS, jQuery, Rails, React, NodeJS and others. You must also familiarize yourself with development environments. Interested in learning front end development? Check out online courses or reputable colleges.
Want to start out your career as a front-end developer? Check out our job search listings.
Comments:(0)