ITJobCafe
613 Times
371 People
Cloud computing is constantly evolving, and so are the requirements for a career in cloud computing. We take a look at the key skills you need for the top jobs.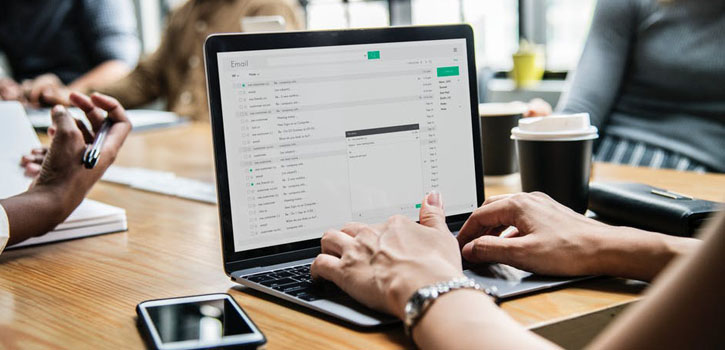 In 2016, the median salary for cloud computing professionals was $124,300, according to Forbes. This number is significantly higher than the average salary in the U.S. today, which is why it can be such a great idea to pursue a career in cloud computing. Yet as the field continues to grow at a tremendous clip, it can be difficult to understand exactly where you fit in this booming field.
If this is the problem you find yourself facing, it makes sense to understand the field's most in-demand skills first. From there, you can decide what kind of cloud computing job makes sense for your own personal strengths and interests.
The Top Skills Needed for a Career in Cloud Computing
Don't feel that you need to have a specific set of skills in one area to work in cloud computing. Ability in areas from finance to management to customer service are all important in today's world of cloud computing.
1. Sales
Cloud computing has made it easier than ever before for that hot new startup to find customers. The internet has facilitated the exponential growth of startups like Uber, Facebook, and HubSpot. Yet behind the curtain of the successful performances these companies have all exhibited, there are hard-working sales teams striving to meet monthly and quarterly goals.
Cloud computing has lowered the barriers to creating a product. But now that there are more products than ever before, there needs to be people to sell them. If you can master the skills needed to sell software, you can earn a very lucrative living in the cloud computing industry.
2. Creativity
Creativity is not just important if you are an artist. In the world of cloud computing, there is a great deal of following and copying. People who can think creatively, whether they are coming up with new ideas for an app or designing more efficient processes for their employer, are highly valued. Steve Jobs is the classic example of what happens when you mix extreme creativity with technical skill - it can change the trajectory of an entire industry!
3. Communication
Increasingly, cloud computing companies are working in projects that are organized by team. You will typically find developers, project managers, designers, account representatives, and managers working together on a single initiative. In environments like these, it's important to understand the principles of good communication.
You should know how to be clear and concise across all forms of communication, from e-mail to in-person meetings. Most cloud computing organizations grow or change quickly; in these fast-paced environments, it's valuable to know how to get a point across quickly and clearly.
How to Learn Skills Needed for Cloud Computing
Technical skills will certainly give you an edge on some candidates for jobs in the field. However, mastering some of the "soft skills" is equally as important as knowing technical abilities like code or familiarity with software. If you want to learn more about how to get your dream career in cloud computing, be sure to check out the rest of our blog articles.
Comments:(0)