ITJobCafe
715 Times
387 People
We live in an increasingly data-driven world. If you're interested in a career in data mining, then read on to learn what you'll need to land data mining jobs.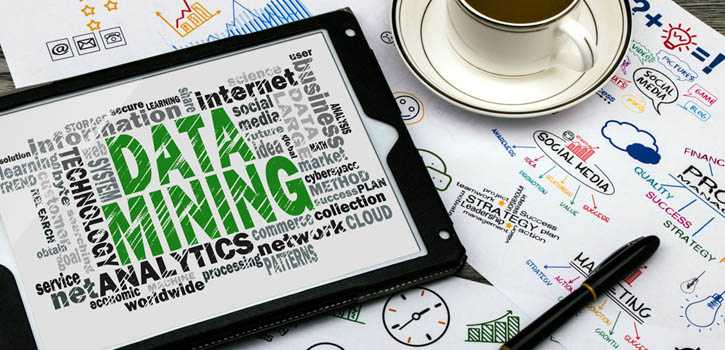 As the demand for personalized user experiences grows, companies need to be collecting more data than ever.
It's not enough just to have that data, though.
They also need people to help them analyze and make sense of that data, which means the opportunities for data mining jobs are skyrocketing. If you're interested in a lucrative data mining career, here's what you'll need to get started.
The Skills You'll Need For Data Mining Jobs
As a data mining analyst, you'll be responsible for turning mountains of raw data into information that companies can actually use. These tips will help you prepare for the tough, but rewarding, job ahead.
Programming Skills Are Vital
In order to get any useful information out of big data, you have to be able to speak its language first. This means you'll need to be familiar with SQL-based tools and software, like T-SQL, Hadoop, NoSQL, and so on.
You may also find it helpful to know other programming languages such as Python, Perl, or Java, and being familiar with operating in a Linux system.
Bring Your Best Numbers Game
At its core, big data is all about the numbers. From user demographics and spending trends to satisfaction ratings and site traffic, everything has a number attached to it.
By analyzing and testing these numbers, you'll be able to spot the statistics, trends, and behaviors that can affect your company's growth the most. You could be helping to shape new products, finding a fix for crashes or bugs, or even combating fraud with the information you find.
Brush Up on Your Data Science
Past trends can tell a company a lot, but in order to grow the data needs to be able to go beyond that.
A successful data mining analyst needs to be able to test theories, predict future trends, and create models based on this data. This information will help the company focus on what best serves their customer's needs, and eliminate potential issues or obstructions to their goals.
A solid grasp of machine learning is highly recommended. While your company may or may not require it, it will help you work more efficiently and get more accurate results.
Don't Forget to Communicate
Interpreting the data is just half of the battle. You'll also need to communicate your findings to others in a clear, concise, and easy to understand manner.
This means you'll need to be just as comfortable presenting your findings in a boardroom as you are writing them out in reports. Excellent communication skills will help ensure the data is clearly understood, everyone is on the same page, and reduce or eliminate misunderstandings. Your employers will appreciate it, as well.
Are You Ready for a Data Mining Career?
As the call for data mining jobs continues to rise, there's no time like the present to get a jump-start in this lucrative IT field. With reported salaries ranging from the low $60,000's to over $100,000 depending on your specific field, why wait?
Make sure you're checking out our blog regularly, so you don't miss the latest news and awesome tips!
Comments:(0)