ITJobCafe
1905 Times
968 People
The United States is seeing a surge in database jobs. Check out this post to learn what you could make and what the career path is for a database administrator.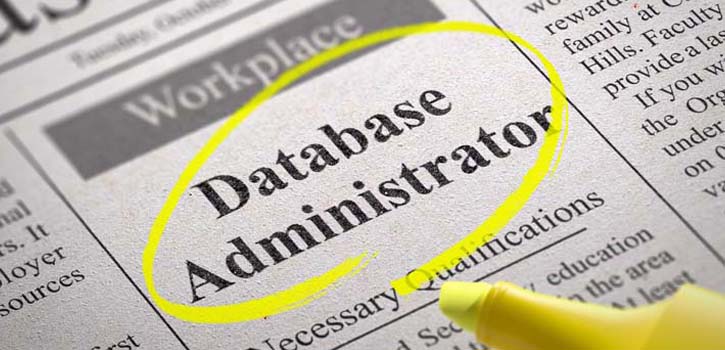 The national employment growth for database jobs is expected to have an 11% increase from 2016 to 2026.
This means that there's a huge demand for database administrators as businesses will always need some degree of oversight for their internal database.
Organizations host their data on a variety of database platforms. Thus, mastering several systems can quickly help you land database jobs.
If you're considering a career in database administration, here's everything you need to know.
Education for Database Jobs
To be a database administrator, you need to have a Bachelor's degree in any computer- or IT-related field.
With such qualifications, you'll be able to understand database languages. Most company systems use a variation of SQL. Thus, it's important to be familiar with a range of database management systems like MySQL, IBM DB2, Oracle and Microsoft SQL Server.
Businesses with large database management needs may prefer applicants with Master's degrees.
With experience, you can advance to become a computer and information systems manager.
Certifications and Licenses for Database Jobs
A database administration certification validates you as a professional. Generally, you can get your certification from your software vendors. Most firms will only hire certified professionals in specific database products.
Responsibilities and Skills of a Database Administrator
For the success of your career, you need technical, communication, and business skills.
Typical day-to-day duties of a database administrator include:
Implementing and managing corporate databases.
Overseeing data integrity and security, including backups and disaster recovery.
Designing and configuring relational database objects.
Designing a data distribution and archiving system.
Analyzing and reporting on provided data to help in the decision-making of a firm.
Create accounts for other users and assign security levels.
Schedule and perform regular server maintenance.
Track database growth and user activity.
Some in-demand skillsets of a database administrator include:
Good communication skills with other workers.
Attention to detail. Ability to detect even the slightest error when dealing with huge volumes of data.
Expert troubleshooting skills of the database systems.
Good analytical skills.
Database Administrator Salary
Majority of database administrators are full-time employees working for 40 hours per week.
Depending on your location and experience, the hourly wage ranges from $26-$90.
An entry-level database administrator salary averages $45,460 yearly. Experienced individuals may earn more than $127,000 yearly.
The best paying cities for database jobs include:
San Jose, CA
Los Angeles, CA
Raleigh, NC
San Francisco, CA
New Haven, CT
If you're flexible enough, you may want to consider other tech cities outside the country.
Kick Start Your Database Career With Us!
While there's demand, finding database jobs may not be so straightforward. If possible, consider getting certifications on most database platforms. This will boost your chances of landing a good database job.
To find the latest job openings in your area, use our "Search Job" portal for reliable results.
Feel free to contact us if you have any questions about job development and recruitment.
Comments:(0)