ITJobCafe
474 Times
336 People
It can be intimidating to start a job search after college but there are many jobs recent grads qualify for. Here are the top entry-level IT jobs.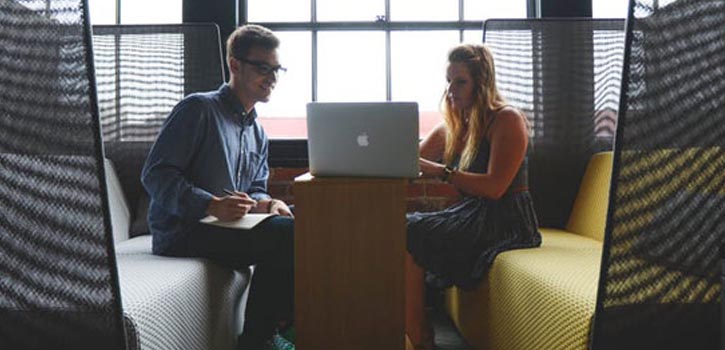 For many people, "entry-level" is a synonym for "underappreciated." For college grads, though, these jobs are a great place to get started.
See, the best thing about entry-level IT jobs is that they often pay well from the start. This alone makes them a big step up from internships. If you have the required skills, there's no better place to gain some valuable IT experience.
Not sure what your options are? Here are 5 entry-level tech jobs you should consider.
1. Data Analyst
As the name implies, a data analyst collects and analyzes data related to specific topics. Then, they present the data in a user-friendly format. Based on the collected data, they may need to identify certain trends.
Data analysts must know their way around programming languages like XML or Javascript. They should also have knowledge of databases and data mining processes. Design skills are a nice bonus.
2. Social Media Manager
With the rise of content marketing, this does qualify as an IT job. Social media management is all about tracking patterns to create a growth strategy. Pulling reports and organizing social calendars is also part of the job.
This role can be a great starting point for a career in digital marketing. Ideal skills include copywriting, attention to detail, and basic analytics knowledge. Being passionate about social media trends can't hurt either.
3. Web Developer
Web developers are responsible for the code that powers web apps and websites. As sites evolve, web developers manage and maintain them. They often work alongside web designers, though some developers take on both roles.
Most web developers stick to the most popular programming languages. Right now, this list includes Java, Javascript, C++, and Python. Knowing how to interpret the designer's specifications is also a must.
4. Content Marketing Manager
This role involves handling brand content that's focused on marketing. You'll need to write blog posts, white papers, and newsletters that sync with the brand's strategy. Oftentimes, you'll also promote said content.
In other words, you'll have to come up with new content ideas on a consistent basis. Having some CSS and HTML skills comes in handy as well. Being a team player also matters, as you'll often work together with your marketing crew.
5. Digital Strategist
Most digital strategists collaborate with other members of their team. Their goal often involves refining the strategy and long-term goals of other brands. This may include recommending methods to implement these goals.
As for the required skills, digital strategists are usually jacks of all trades. They should be familiar with metrics, online advertising, and social networking. Creating HTML emails is another valuable skill to have here.
More on Entry-Level IT Jobs
One final thing to keep in mind: don't take job listings too literally. Many of them insist on years of experience, but this is more of a wish list. The only thing that truly matters is whether you're capable enough for the job.
Of course, you won't get far if you can't emphasize the skills you have. Want to make sure your resume looks good enough? Here are 5 data visualization tools that can help you with applying to entry-level IT jobs.
Comments:(0)