ITJobCafe
746 Times
470 People
Texas has more technology than any state other than California. Find out why technology is thriving and the five hottest tech jobs in Texas now.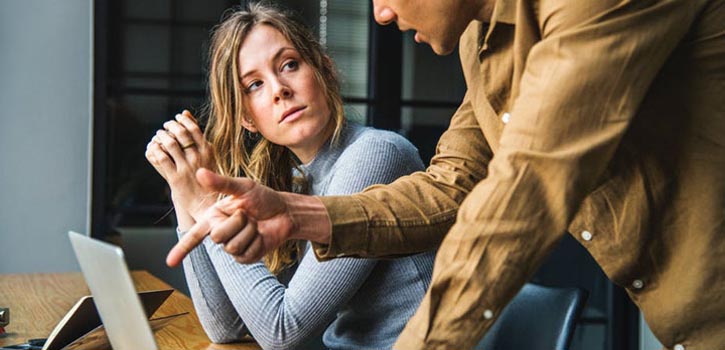 In many communities, tech jobs are emphasized as a guard against automation. A ticket to employment stability.
While some jobs in the industry may still be automated, it's true that a significant portion of them pay well and will require human guidance for the foreseeable future. In the following article, we'll be discussing the 5 most in-demand tech jobs, especially as they relate to the great state of Texas. Let's begin!
1. Software Engineer
Probably the most in-demand of the tech jobs in Texas is the role of the software engineer. These pros are the ones who design and develop computer operating systems.
They also handle everything from video games and mobile apps to various business applications. Additionally, you might find a software engineer handling the hardware and networking system sides. Companies that run into maintenance issues with any of these applications or systems will call on a software engineer for help as well.
Most software engineers earn around $100,000 per year. The more experienced ones can scale up to
$110,000 annually
and beyond.
2. Data Scientist
When asking where are the tech jobs growing the fastest, look no further than the field of data science. The advancements in technology we've seen over the last 20 years have given us more data to work with than we've ever had before. At the same time, that can be a lot to analyze, interpret, and apply for the enhancement of a business or cause.
Data scientists
are trained to spot the useful data. They're trained to notice trends. In short, they're able to extract value from the data for the organizations that employ them.
Annually, data scientists earn anywhere from $85,000 to $170,000 per year. It swings wildly due to the place of employment as well as the overall number of responsibilities the data scientist has within the organization.
3. Security Engineer
One of the hottest tech jobs, for certain, because all those systems and applications that a software engineer creates are going to be susceptible to disruption. These are the pros who can help plan and protect against it, whether that means rooting out malware or helping a company recover lost data due to a natural disaster.
Indeed pegs the average annual salary at just
north of $102,000
. It will vary based on your employment status (W2 vs. Freelance) as well as the amount of work you accept.
4. Development Operations Engineer
DevOps engineers are the bridge between IT and the developer. They oversee coding rollouts and play a vital role in the continuing operability of software/web applications. One survey of 163 DevOps Engineers found an average salary of approximately $116,000 annually.
5. Product Manager
Of the most in-demand tech jobs, product manager is one of the most impactful. That's because they oversee the full development of a tech product from beginning to end. Their expertise lies in the following:
Recognizing new product potential
Keeping all facets of development and rollout on deadline
Marketing new and existing products effectively
Championing and facilitating communication through every department every step of the way
PayScale notes the average salary is $93,552 annually. That can vary wildly in either direction depending on the complexity of the product.
These Tech Jobs Are Not Going Anywhere
Choosing one of these tech jobs will give you a bright future no matter what further technological developments come our way. And if you're wondering where to start, make sure you check out these 10 entry-level tech jobs today.
Comments:(0)