ITJobCafe
957 Times
339 People
Social media has been a big part of your life. Why not make an actual living off of it? Find out how you can do that here!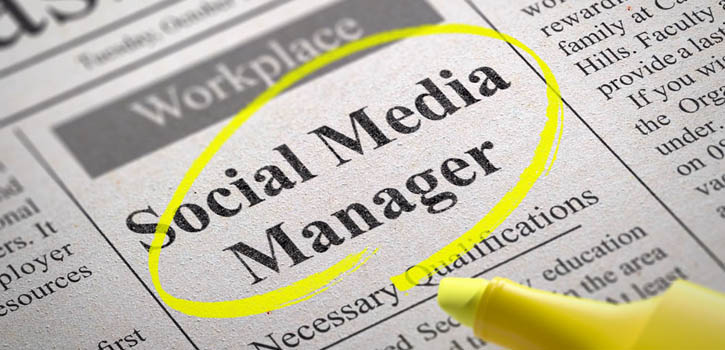 Social media is one of the largest growing fields in marketing. So much so, in fact, that within the next five years, it's predicted that social media spending will account for 20.5% of all marketing budgets.
As a result, these companies are going to need social media experts like you to help them reach their audience.
Think you have what it takes? Here's a quick guide on how to land social media jobs.
Research Social Media Skills
Even if you're a seasoned social user, using social media in a business capacity is a different matter entirely. It isn't as simple as making a post or retweeting a positive comment.
Companies expect a lot out of their social media experts. You have to know how to interact with people in different ways while using data to generate more traffic and sales.
Before you start applying for jobs, learn what's expected. Here are some of the most common skills employers look for:
Verbal adaptation (writing in someone else's voice)
General communication skills.
Friendliness
Knowledge of keyword and content optimization
An understanding of social network advertising
The ability to translate data and use it to influence future campaigns
Creativity
Customer service skills
Crisis management skills
Suffice to say, employers expect their workers to be on top of their game. If you don't already possess these skills, do your best to learn and master these.
Start Small
The downside to social media jobs being so in demand is that a ton of people are vying for the same positions. As a result, you're going to have to stand out above the crowd with great work experience.
If you're starting out, you'll likely have to work as a freelancer or independent contractor.
Though freelance gigs rarely pay as well as full-time social media marketing jobs, they're still a great way to hone your skills and learn more about the industry.
In addition, you'll be able to build up a great portfolio and list of references.
Translate Your Experience as a Social Media User to Social Media Jobs
Your everyday usage of social media is actually one of your best selling points!
That's because customers have come to expect more from social marketing. They don't want companies to sell to them anymore. Instead, they want to interact with their favorite brands in a loose, fun, conversational fashion.
By channeling the habits of your everyday social media use, you can use your unique perspective to craft better content, thus increasing engagement.
Master The Art of The Interview
Landing a job in social media isn't too dissimilar to finding a job in any other field.
At the end of the day, your resume won't make up for poor interview performance.
You can have all the skills in the world, but if you aren't personable and know how to sell your skills to your future employer, it won't matter.
Before you start your job search, go over our tips for interview closing.
Land a Job You Can 'Like' With These Tips
Social media jobs are only expected to become desired within the next few years, so start applying now to get in on the ground floor. As you start your job search, keep these tips in mind.
Once you're confident in your social media skills, register for an account on our job board and let us help you find your next job.
Comments:(0)