ITJobCafe
749 Times
508 People
Health tech startups are on the rise, but they might not have the positions filled that they need. Here's why health tech startups need IT positions.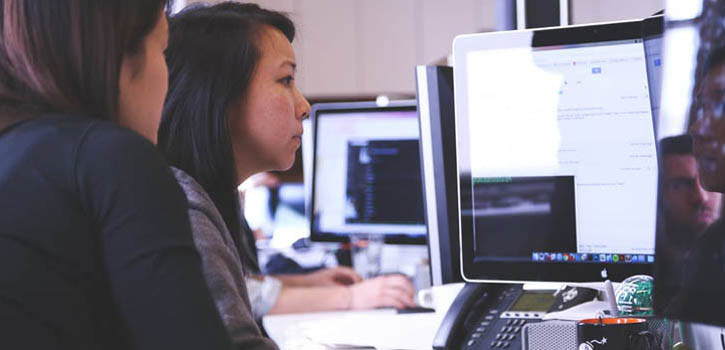 The health tech industry is booming like never before, with the sector seeing record-breaking double-digit growth for the past five consecutive years. With technological innovation improving healthcare, medical startups are proliferating at a breakneck pace.
With thousands of health tech startups now operating in the US, competition is fierce. In order to succeed, having the right skills in your startup team is essential.
While legal and medical expertise is key, top-notch IT skills are equally essential, yet run the risk of being overlooked. In order to thrive in 2020, your health tech startup needs IT positions. Here's why.
1. EHR is Fuelling Health Tech Startups Growth
The most influential factor in the rise of healthcare IT startups has arguably been the proliferation of EHRs (Electronic Healthcare Records). Put simply, this is the digitization of patient data.
It also includes the pooling of data into a platform or database that can be easily accessed by a range of medical professionals.
To meet the demand for this service, healthcare startups need IT professionals who are experts in cybersecurity and software development.
2. Data-Driven Healthcare is the Future
The use of IT to transform how we store and access medical data is just the first step towards smarter healthcare. The next step is the use of both individual and population-scale data to improve patient outcomes.
This requires competitive health startups to have experts in data science and statistical analysis as a basic prerequisite.
Learning how to detect patterns in data and use it to drive medical innovation requires top-level IT skills.
3. The Future of Medical Billing is IT-based
Beyond simply driving healthcare innovation, many top healthcare startups thrive by meeting the financial needs of the medical industry. One of the most important concerns accurate, accessible billing.
IT skills are needed for any startup that hopes to capitalize on surging demand for medical billing software that can save insurers and patients time, money, and stress.
As well as technical expertise, a strong understanding of digital UX (user experience) is also key for this area.
4. IT Solutions in the OR Are Essential
Healthcare tech startups should also consider how IT expertise can be used in the operating room.
For example, we have already seen a number of successful cases of VR and AR technology being used by surgeons to remotely assist operating staff.
We have seen how IoT (Internet of Things) solutions can improve patient monitoring during high-risk surgery. These vital healthcare breakthroughs require experienced and highly competent IT professionals.
5. Digital Platforms Provide Relief for Healthcare Systems
Perhaps most importantly, IT-driven solutions can improve entire healthcare systems by providing relief. Rather than forcing a patient to visit a hospital, solutions now exist to automate the dispensing of prescriptions.
Tech giants such as Amazon have teamed up with the UK's NHS to provide remote diagnoses for disabled patients.
There are countless examples of IT solutions providing relief for overburdened systems. This is one area where demand will continue to skyrocket in the future.
Learn More
If you want to get started as an IT professional in health tech startups, you have plenty of options. You can learn more about the entry-level IT health jobs that await you right here.
Comments:(1)