ITJobCafe
535 Times
263 People
AWS certification is necessary in order to work in Amazon's on-demand computing industry - but is it worth it? Find out why you need to get certified.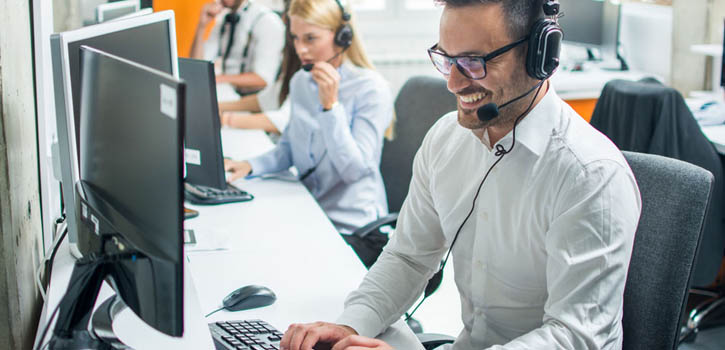 Amazon Web Services is a 7.3 billion dollar company with over 1 million active enterprise accounts.
But should you bother with an AWS certification or is it just a fad? Read on to find out.
It Pays to Get Your AWS Certification
Being AWS certified pays an average salary of $121,29. That's over $13,000 higher than the average salary of the 15 top paying IT certifications.
So if there's only one certification you are going to get, choose AWS. Why does an AWS certification yield so much more than the other IT certifications?
In the US, there is a shortage of AWS Certified Solutions Architect Associates. That drives up salaries and things like signing bonuses.
Also, many more companies are choosing to create their own cloud applications. And most of them use AWS for developing their platforms.
For the foreseeable future, IT departments will keep recruiting IT professionals that have AWS certifications. Then all you'll have to worry about is nailing the job interview.
Getting AWS Certified is Doable
One of the best things about Amazon is that you can work towards your certification online or in the classroom. You can learn at your own pace, on your own time.
You won't have to drop a ton of cash or leave your job to get the first level of AWS certification. That's not always the case with IT certifications.
The prerequisites are one year or more of hands-on experience working with AWS. And you need to have a thorough understanding of one or more high-level programming language.
Amazon offers hundreds of free digital courses to learn the AWS fundamentals. And you'll also be able to access free courses that get you ready for the exam.
When you're ready, you can log in and schedule to take the exam. You can see a list of available testing centers in your area as well as upcoming dates and times.
During the exam, you can expect various multiple-choice questions. And some that are multiple-answer questions. You'll have either 80 or 120 minutes to complete the exam.
And you can get certified in tiers. There are currently four tiers. They are Cloud Practitioner, Architect, Developer, and Operations.
Whether you are just getting started or want to sharpen your skills, there is an AWS certification that can help you get more from the cloud.
Getting AWS Certified Improves Your Skillset
This goes without saying but having an AWS certification helps you to improve your skill set.
Even if you aren't job hunting, being AWS certified will help you be more confident when its time put a new AWS project in place.
AWS is an Industry Leader
Amazon's cloud is a monolith compared to its competitors. In fact, the Amazon cloud is 10 times larger than Amazon's 14 competitors all combined.
Sorry, Google Cloud Platform but you're out of luck. No matter what IT role you have, it's smart to go with the industry leader to be competitive and marketable.
Bottom Line
As you can see getting your AWS certification is a smart move. Not only will it improve your skillset and land you a high-paying job, but it also happens to be one of the most accessible IT certifications on the market.
Next, check out the IT job cafe for jobs in your area.
Comments:(0)