ITJobCafe
499 Times
305 People
Data science is one of the fastest growing disciplines on the market. Read more to learn how data science can help expand your career.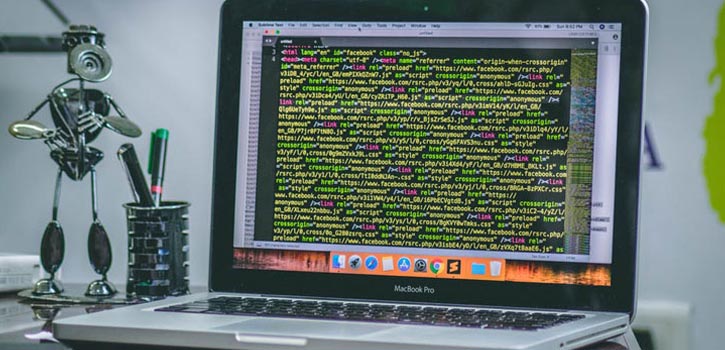 Forbes estimates that there will be 11.5 million job openings in data science by 2026. It's no wonder this job has been dubbed the #1 job in the US.
With such high demand for data scientist applicants, you may be wondering how to make the switch to the industry.
That's why we're showing you how to get started with a career in data science.
Wondering how you can advance your job prospects with a degree in data science? Keep reading for the answer to that question and more.
What is Data Science?
It's difficult to nail down the exact meaning of data science since many positions with the same title may, in fact, require different skills. At its core, though, data science is simply the study of data.
Your role might include collecting, extracting, shaping, storing, managing, and analyzing data. All this is with the intent to help make decisions and create insights for your company.
As a data scientist, your title might be:
data architect
infrastructure architect
data analyst or engineer
machine learning scientist or engineer
statistician
Data scientists are needed in almost every sector. It's applicable to industries ranging from farming to logistics to nonprofits.
Yet a data science career makes it difficult to migrate from one industry to the other. Here are some more qualifications for data scientists.
Who Can be a Data Scientist?
If you like statistics, mathematics, and computer science, data science is the career for you. You must be prepared for the difficulties of the industry, though, since total mastery over data is impossible.
Here are some skills you need to be successful:
Python or R knowledge
SQL mastery
data cleaning and visualization
probability and statistics
Finally, you must be able to communicate complex data to people who have no background in data science.
How Data Science Helps Advance Your Career
McKinsey Global Institute claims data analysts help improve company margins by 60%. It's no wonder that these jobs are in such high demand. Here's how you can advance your job prospects with a career in data analytics.
First, you can go through a data science program in the hopes of finding a job as a data scientist. This is a smart move since the job market is less saturated and applicants are in high demand. However, many of these jobs may be automated within the next 10 years.
It might be more beneficial then to earn a degree to freelance on the side. A data scientist is paid $116,100 annually yet you can command even higher prices as a freelancer. You decide what you want to do when and you can work on a variety of projects.
A second option is to seek a raise at your current job with a degree in data science. Data analytics increase company profits while also saving consumers money. If you frame your new degree in these terms, your job will see the benefits of raising your pay for your new degree.
Where to Find Data Scientist Jobs
If you're ready to begin your data science career, here are the next steps.
First, you should seek an advanced degree in data science. Most applicants hold a Masters or PhD.
After obtaining your degree, you should seek an internship. Data science interns are paid well and their part-time internship can turn into full-time work. An internship will also help you get a job without any relevant work experience.
When you've completed your internship, you're ready to look for a job.
Are you searching for a job in data science? Search jobs on IT Job Cafe for the latest data science positions and get your career started today.
Comments:(0)