ITJobCafe
315 Times
207 People
How much can you earn as a linux system administrator? Get the breakdown of yearly income potential and more right here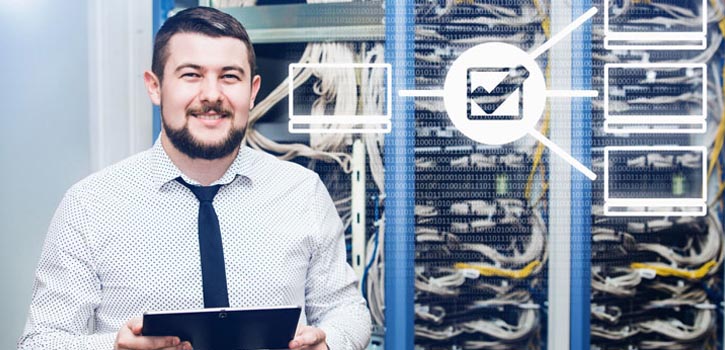 There's never been a better time to step into the world of tech and find the career of your dreams.
According to the Bureau of Labor Statistics, the employment of network and computer systems administrators will increase 6 percent from now through 2026.
Discover whether a career as a Linux system administrator is right for you and find out how much you could earn.
What Does a Linux System Administrator Do?
A Linux system administrator is responsible for computers running on the Linux operating systems. They are in charge of handling the support infrastructure, operating systems, and virtual platforms.
Following security protocols and best practices, the administrator is responsible for the security of the servers and computer systems. Additionally, the role also includes updating systems with the latest technologies and installing the newest software.
Due to the nature of the role, it is possible to get remote Linux jobs. Meaning you don't need to be in the office - who doesn't want a job where the boss isn't breathing down your neck?
What Are the Requirements?
At a minimum, Linux system administrators need a bachelor's degree in computer science, information technology, or a related field. The role also requires an in-depth knowledge of Linux.
How to Become a Linux System Administrator
The traditional route into a career as a Linux system administrator is by gaining a bachelor's degree. However, not all roles will require you to have a degree.
If you don't have the time or money to get a degree, you can always learn the required Linux skills and get certified in your own time.
Make sure you research the best Linux training courses and opportunities in your area. We recommend that you are certified in LPIC-1: Linux Administrator and Linux Foundation Certified System Administrator.
Linux System Administrator Skills
To become a successful Linux system administrator, you need to have to the following skillset:
In-depth knowledge of computer systems, specifically Linux
Cybersecurity knowledge
Knowledge of at least 1 scripting language, e.g. Python
Knowledge of secure storage technologies.
Soft skills that are useful to have include good communication skills, problem-solving skills, and great attention to detail. Personal attributes that'll help you do well in this role include being highly organized and having a technical mind.
How Much Money Could You Make?
Let's talk about money! How much money could you make?
The mean annual salary for network and computer systems administrators, including Linux system admins, is $91,530.
Entry-level Linux system admins can expect to start earning around $35,000. Entry-level admins in a major city, such as New York, could expect to earn as much as $59,000.
More experienced and senior Linux system administrators earn as much as $105,000 or more.
Your Career as a Linux System Administrator Starts Here
To become a Linux system administrator, you need to have expert knowledge and skills in Linux, ideally with relevant qualifications.
Practice makes perfect, so keep on honing your skills and learning as much as you can. Create a career plan and set realistic goals about your journey towards become a Linux system admin.
Check out the latest tech and software development jobs on our IT job boards.
Comments:(0)