ITJobCafe
1028 Times
546 People
Network architects are some of the most in-demand positions in all of IT. Here's how to become a network architect to help your IT career flourish.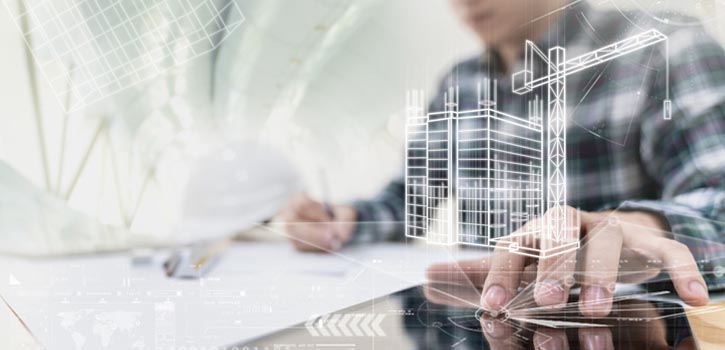 Searching for a tech job? Smart move -- but which one is right for you?
An ideal job is challenging, pays well, allows for mobility, and is in high demand. You need something with stability, too.
Have you considered becoming a network architect? Demand for these jobs is growing at a rate of 6% and with a network architect salary coming in on average over $100,000.
If that sounds like a career path you want to go down, keep reading. Our guide on how to become a network architect will show you everything you need to do to succeed!
What Is a Network Architect?
Let's examine what a computer network architect does to better understand what background you'll need. It's a challenging job that demands a lot of skill sets.
A network architect is in charge of creating a network system design. Unlike other IT jobs, they need to have a big picture vision of these designs.
They look more at user application, networking, frameworks, and application delivery. Your day-to-day work will vary according to what your employer needs, of course.
Education
To snag this job, you'll need a bachelor's degree at minimum. Aim for a degree in physics, engineering, mathematics, or computer science.
While not always required, sometimes a graduate degree will boost your job options. Consider getting one to be more competitive in the job market and ask for a larger salary.
Certifications
Like graduate degrees, not all places looking to hire network architects demand certifications. If you want to have a few under your belt, here's some to consider:
ITIL Master
Cisco Certified Design Associate
Cisco Certified Design Professional
Zachman certified
The Open Group
Red Hat Certified Architect
Salesforce Certified Technical Architect
If you're aiming for a specific company, do your homework to see if one of these might make a difference on your resume.
Skills to Land the Job
While not hard requirements, certain skills help you be a better architect. Look for opportunities to build on them when you're first starting out.
Knowledge of cloud computing will give you an advantage. So will understanding security challenges that networks face.
Setting and meeting deadlines is essential to role out networks on time. It doesn't hurt if you understand programming or create applications.
Other Skills
Computer and technology skills are only the beginning. There are many other skills you'll need to be successful in this field.
Soft skills are a must. You'll spend a lot of time talking to the people who use your networks.
Organization and attention to detail are always a plus in any job. They're crucial when creating large scale networks accessed by many users.
Land Your Dream Job Today
You've got the roadmap to becoming a successful network architect. So what are you waiting for?
Start looking into the classes, certifications, or job opportunities that will help you ultimately land your dream job.
Need some help on the way to getting hired? We're here to help.
The perfect job is waiting for you -- launch your job search today!
Comments:(0)