ITJobCafe
278 Times
194 People
If you're wondering how to get a job at ServiceNow, then check out this guide that can offer some insight on everything you need to do.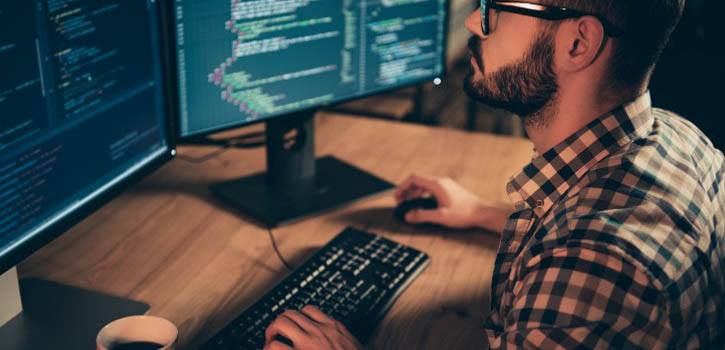 You've heard all about the booming IT industry, right?
You've probably also heard about the big salaries you can earn as well.
Well, have you considered the possibility of getting a job at one of the world's most cutting edge companies?
It is less hard than you think to get into the IT industry. Getting a job at ServiceNow is probably the best way of getting your foot in the door. You can gain experience and a really high pay rate. As well, you can enjoy working in a super interesting and progressive industry.
ServiceNow is a cloud-based company that provides IT solutions to clients. In 2018, Forbes rated it the most innovative company in the world.
You can see that it's a company on the rise. So, why not work out how you might get a job with ServiceNow?
What Is ServiceNow?
ServiceNow is a company that allows clients to create efficient IT workflows. This means that it provides technical assistance to make many different aspects of running a business easier.
It offers what is called software as a service (SaaS). This means that clients can use a variety of apps and plugins to make their business more efficient in a range of different areas.
For example, ServiceNow can help clients to do things like:
Manage projects
Manage client relations
Manage work scheduling
Manage teams
In industry terms, ServiceNow's specialties are:
For example, you could get a job working on mobile computing, or you could work in the software architecture industry.
All in all, ServiceNow is a service that offers clients a complete range of business solutions. They help businesses work smarter and more efficiently. The idea is to boost efficiency and profitability.
Process for Getting a Job at ServiceNow
Here is a step-by-step guide for finding the perfect job on ServiceNow.
Step 1 - Connect with the Developer Portal
The first thing you need to do is to create an account on the Developer Portal. Here, you can choose a path that works best for you.
If you're new to IT, you should choose the New to ServiceNow option. But, if you've got experience, you can branch out into a different course.
Step 2 - Decide on your Specialism
When you've completed your first course, you need to make a decision about your specialism. This is important because it will help you find the right jobs later on.
When you pick a specialism, you will then need to start doing courses that focus on a particular set of skills. This will help you to get a job more easily because clients will have trust in your specialized skill set.
Step 3 - Keep your Skills Up
Make sure you keep learning. The best ServiceNow jobs are going to go to those people who work hard to stay in front.
Step 4 - Find a Project
Finding a job will depend on your skillset and experience. Search for jobs that already use the technology you have skill in. Search ServiceNow partners and get in contact.
Get a Job at ServiceNow Today!
Jobs in the U.S. economy are no better than in the IT industry. It's fast-growing and there is a lot of money to be made. The salary for ServiceNow jobs will increase the more experience you gain.
So, get in early and get your skills up. Make sure you act smart and choose courses that are going to translate into better (and more) job prospects.
You've really got nothing to lose. Join the IT industry and develop your skills on the way to a lucrative career. Get a job at ServiceNow!
Comments:(0)