ITJobCafe
595 Times
224 People
Ever wanted to use data to help improve people's health's outcome? Then check out this guide to starting a career in healthcare analytics.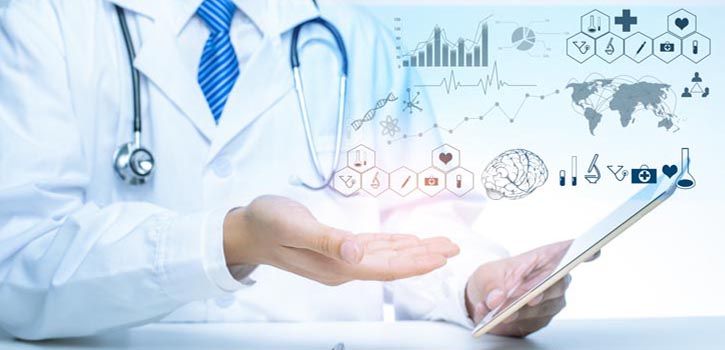 Do you like the idea of working in healthcare, but don't think you'd have the right bedside manner to work side by side patients every day?
If so, then a career in healthcare analytics may be right for you.
In this career field, you get the thrill of working in medicine and helping others, but without the face to face contact.
But, becoming a healthcare analyst is definitely not an overnight process, so you'll want to know what you're getting into before you get started.
Check out this guide to learn how to start a career in healthcare analytics.
What is a Healthcare Analyst?
First things first, what exactly does a career in healthcare analytics involve?
As a healthcare analyst, you'll get to apply your specialized knowledge of data analysis, management, acquisition, and interpretation to provide actionable insights that help physicians and clinical researchers make the right decisions.
Each day, you'll gather and interpret data from a variety of sources (ie, billing claims, electronic health records, patient surveys, cost reports, etc.) to help the organization you work for improve the quality of their care and enhance the overall patient experience.
You may also be responsible for:
Automating external and internal reports
Creating dashboards at the executive level
Presenting info to help hospital staff and execs understand the operational impact of the data you've gathered
In short, you'll be responsible for using healthcare data to drive big decisions.
How to Start a Career in Healthcare Analytics
Now that you know a little bit about what a healthcare analyst does, let's figure out how to start a career in this field.
Here's what you need to do:
Earn Your Bachelor's Degree
First things first, you need to earn a bachelor's degree in either health informatics or health information management.
Some schools offer programs that combine both of these fields, while others have them as separate majors.
While earning your degree, you'll take classes in medical terminology, anatomy and physiology, database design, healthcare law and ethics, coding procedures, and electronic record management, just to name a few.
Of course, you will also need to earn a high school diploma or GED beforehand.
Gain Work Experience
Before becoming a full-fledged healthcare analyst, most people start by gaining two years of experience in a healthcare-related job.
A lot of people will take on a job in health information technology, medical economics, or medical office administration. These jobs can provide you with the experience you need in software and data management.
Then, once you have some experience under your belt, you can start searching for a career as a healthcare analyst.
Get Certified
Passing the health data analyst certification exam can help prove your competency in the field.
Currently, the American Health Information Management Association (AHIMA) is the only organization that offers certification. This is a written exam that is best taken after gaining 2-3 years of professional experience.
Are You Ready to Become a Healthcare Analyst?
If all this information excites you, then it's time to start looking into a career in healthcare analytics.
If you already have your bachelor's degree, then be sure to check out our job board for careers in the field.
Comments:(0)