ITJobCafe
696 Times
450 People
When it comes to answering one of the most common questions 'How would you describe yourself?' it can often leave interviewees perplexed and unprepared.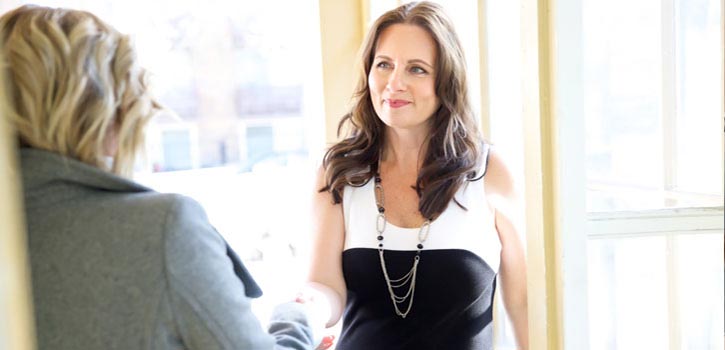 Are you gearing up for an important interview?
Whether it's a senior-level or entry-level position, it can be a nerve-wracking experience, especially if it's for a job that you really want.
Even if your resumé is dazzling, the interviewer is bound to ask questions that won't be covered on it.
One of the most important questions is, "how would you describe yourself?"
And the way you answer it could make or break your chances of getting the job.
So How Would You Describe Yourself?
Obviously, the interviewer isn't looking for you to give them a detailed explanation of your physical appearance. Even if he or she can't actually see you.
A potential employer wants to know your strengths and to see how well you'll fit into the company culture.
Depending on the job for which you're applying, we'll offer up some key phrases that could just help you land the job.
1. I Am an Extremely Organized Person
This response shows that you're detail-oriented and that you're capable of meeting deadlines.
It's an especially relevant skill if your job requires administration, project management and/or any position that requires you to focus on process and quality.
2. I Have Strong Personal Values
While an interviewer might be really geeked about your past experience, they still want someone who is mature and has integrity.
An employee that shows a willingness to continue to improve is going to be far more appealing than one who isn't willing to become grow.
3. I Am a Creative Thinker
A potential employee that lacks creativity is not as likely to produce results.
So employers appreciate an interviewee that understands the importance of creativity and how crucial it is in so many aspects of business.
4. I Am a Self-Starter
In jobs where employees work in a fairly autonomous manner, this is extremely important. It shows that you're able to execute tasks without a lot of management.
It also demonstrates your willingness to figure out the best ways to solve a problem without the need for someone to hold your hand.
5. I Am Accountable
Mistakes happen. Employers know this. But how you respond to situations that have gone awry is crucial.
When you let the potential employer know that you're an accountable person, you're ensuring them that you're honest and not one to blame others for mistakes you make.
You understand that time is far better spent on solving the problem than pointing fingers.
Put Your Best Foot Forward
When answering the question of "how would you describe yourself", just be honest.
Pick two or three of the above terms that best fit you and the position for which you're applying. Then think of specific times when you have demonstrated these.
But be sure not to get too bogged down in details. You can fill those in later... after work with your new coworkers.
You're now ready to interview.
And if you happen to be in IT and are still on the hunt for the perfect job, check out our job finder. Then put your new interviewing skills to work for you.
Comments:(0)