ITJobCafe
923 Times
552 People
If you're looking for healthcare IT careers, there are some IT skills specific to the health industry. Discover the skills you need.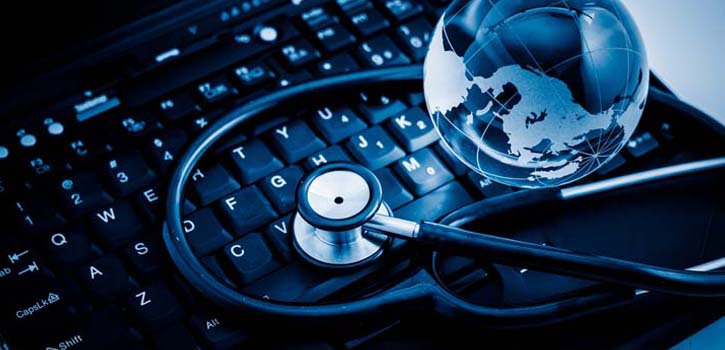 If you want to work in a rapidly growing field, Information Technology (IT) is the way to go.
One of the many great things about IT is that you can work in a variety of different industries, including the healthcare industry, which is also growing at an incredible rate.
In order to succeed while working in any of the many healthcare IT careers, there are certain skills you must possess.
Read on to learn about three important skills you'll need when working in healthcare IT.
Popular Healthcare IT Careers
There are a lot of different healthcare IT jobs out there for you to choose from. Some of the most popular options include:
Health information technician
Clinical information manager
Clinical systems analyst
Product architect
Programmer analyst
Software engineer
Software developer
Chief information officer
Chief technology officer
Chief security officer
These are all great positions that have a lot of opportunity for growth.
Skills You Need for Healthcare IT
If you want to work in one of these healthcare IT jobs, there are certain skills you'll need to work on developing.
No matter what kind of healthcare IT job you pursue, you'll need to possess the following three skills:
Ability to Adapt and Innovate
When you work in the healthcare IT field, you'll need to be able to adapt easily to new changes.
The healthcare field is constantly evolving as new information is unearthed and new government mandates are put in place. You'll need to be able to keep up with and remember all these changes.
You'll also need to be innovative and be able to think of creative solutions to problems that these changes might impose.
Ability to Communicate
Good communication skills are a must when you're trying to work in healthcare IT.
You'll have to communicate with a variety of individuals, many of whom know little-to-nothing about IT. You'll need to know how to speak politely and clearly when working with doctors, nurses, and other medical professionals.
You'll also need to be able to communicate in writing -- with proper spelling and grammar, of course.
Dedication to Detail
A special dedication to detail and accuracy is also necessary when you work in healthcare IT.
Most jobs require some attention to detail, but it's especially important in the healthcare IT world. One small mistake could have a major domino effect that could seriously affect a patient's careor lead to delays in their insurance coverage.
To avoid these kinds of errors, you must be able to pay close attention to your work and be able to spot and correct mistakes right away.
Need Help Finding Healthcare IT Careers?
Now that you know more about the skills you need to work in healthcare IT, do you think this is the right career path for you?
Do you need help finding healthcare IT careers? If so, we can help.
Use our free job search tool today to learn about healthcare IT careers available near you.
We make it easy for you to filter different jobs to find the ones that best suit your unique skill set!
Comments:(0)