ITJobCafe
528 Times
346 People
Have you ever been interested in how the cloud ERP system works? You can learn all about it when you read this article!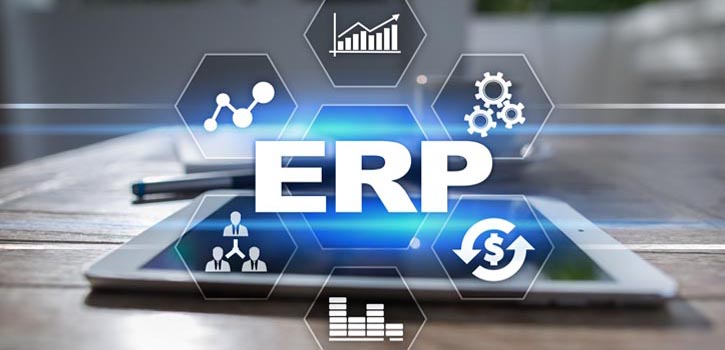 Having an successful enterprise resource planning or what's known as ERP will be vital to growing your business . Currently, many businesses and corporations are transitioning to a cloud ERP system. Here's everything you need to know.
What is a Cloud ERP System?
The cloud ERP solutions is the heart and spinal feature of your business. Think about you mushing together all your companies' departments along with their functions into one system. In this one system, you can access all the capabilities in seconds. With the cloud ERP solutions software, you are giving your company life and the ability to function at its full capacity. But, ERP cloud solutions is also the very backbone too.
How Can Cloud ERP Solutions Help Your Business Functions?
All ERP vendors allows your teams to communicate with several systems to complete their daily chores. This system allows you to manage all your departments from one place. While life science, finance, warehouse, and manufacturing companies will still have their own specialized software; the ERP vendors now links all their processes into one.
For instance, the ERP vendors will take your new order and proceed to map out the process step-by-step. It then leaves you a resource that you can follow its progress. All departments inside the company will have the ability to track their progress with the real-time data they will receive.
How do I Know a Cloud ERP Solutions is Right for Me?
Curious on how to know if a cloud ERP solution will fit your business needs? You will want to take the following steps before you make your ultimate decision.
Research
Research, research, and research. Peek at the different ERP providers and what models they have. Sift through the reviews too. Be mindful with cloud ERP solutions software that's equipped industry specific features. While other software is specializing for fast growing corporations.
Hold a Business Meeting
The most best way to get the ball rolling on picking an ERP provider is to hold a meeting with your executive team. This will allow you to learn more about what is your current process within your company. You will want to know what can needs improving and what they would like to stay the same.
Find an Implementation Partner
You will need to pick an implementation partner that knows your business processes, what you want to change, and what the goal is. It is not wise to jump into a collaboration without them understanding your business. The implementation partner will be sending out their specialized team to meet with your executives. They will handle hands-on training with your team.
Closing Thoughts
While every business is not the same, having a cloud ERP system is vital to your businesses growth. While the software will be the heart and backbone of the business. It is also the place where you can streamline any and all processes with real-time data.
Interested in the IT side of business, be sure to check out our previous business articles and our ERP job openings.
Comments:(0)