ITJobCafe
410 Times
242 People
Thanks to technology, Linux is more available than ever before. If you have experience in Linux, you should consider working in remote Linux jobs.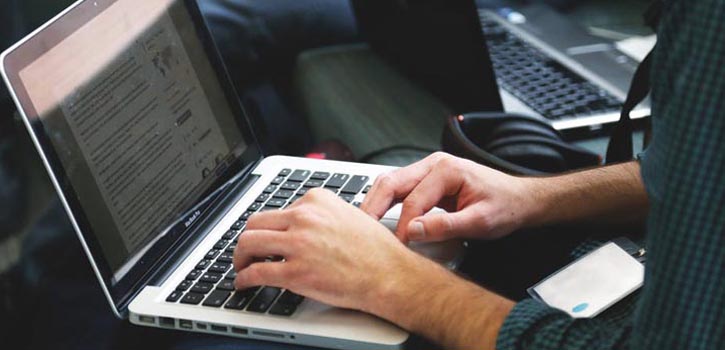 To understand why Linux is so popular, you will need to understand the Linux operating system as a whole. Businesses and the like are looking for individuals who understand the operating system.
To land remote Linux jobs, you'll want to follow these few steps.
1. Install Linux
Before you can land entry-level Linux jobs, you will need to install Linux. This will help you navigate the LFS101x and the LFS201 courses if you are new to the operating system.
2. Complete LFS101x
If this is your first time using Linux, this is a great place to start. This course will give you the basics techniques and tools that you will use in Linux admin jobs.
By the time you are completing LFS101x course, you will have knowledge of command line perspective. In return, will allow you to navigate through all the Linux distributions.
3. Complete LFS201
Once you've worked your way through LFS101x course, the next step is to start LFS201.
This is where you will be working through harder tasks in Linux. This will help you become a professional sysadmin and land Linux admin jobs.
The course gives you detailed instructions on what to do. They will also give you practice items to help you familiarize yourself better.
4. Practice for Remote Linux Jobs
Practice will be a vital part of gaining any experience. You will want to practice everything you've learned from the previous courses. Even clicking around the operating system to see what else you may find.
5. Get Involved with Linux Groups
At this point in the process, you should be very comfortable with your skill level. This is where you will want to see if there are any Linux groups in your area.
These groups will have consist of all skill levels and is a great learning environment. You will be able to learn tips and tricks that people found along the way, while also sharing what you've found.
6. Get Certified
By now, you should be ready to take your certification test. If you pass you will a certified system administrator that can help you land Linux remote jobs.
You will want to keep in mind, that you should not try and get certified before finishing LFS101x and LFS201.
Is There Other Linux Certifications?
The short answer is yes. There are other Linux certifications. They are:
RHCE- Red Hat Certified Engineer
GIAC Certified UNIX System Administrator
Final Advice on Landing a Linux Job
The best thing you can do, if you want remote Linux jobs is to practice. You can always go over LFS101x and LFS201 as many times as you need to grasp the concept.
Don't forget to see if there are some Linux groups in your area. They will help you navigate the operating system with a more hands-on approach.
If you feel ready, it is time to start applying to some Linux jobs. If you need more time and more details on business software, please check out our other articles.
Comments:(0)