ITJobCafe
1045 Times
327 People
Looking to add Microsoft PowerApps to you skill set? Then check out this guide to getting started with Microsoft PowerApps.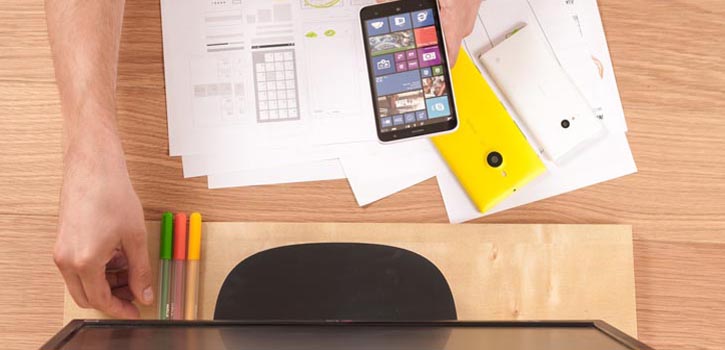 Back in 2009, you couldn't move without seeing an ad or meme using the phrase 'There's an app for that'. Apple launched the campaign to help promote the apps for their iPhone.
The tagline got so popular that they trademarked it.
Here in 2019, apps show no signs of abating. If anything, they're evolving. That's where Microsoft PowerApps come in.
The platform gives businesses the technology to create in-house apps. But how do you add them to your skillset?
Read on to learn more.
What is Microsoft PowerApps?
Microsoft first launched PowerApps in 2016. The software lets you create a mobile app using its Platform as a Service.
It runs in the cloud so these apps can run on Windows, iOS or Android.
In the past, you'd need to create a separate app for each operating system. That means triple the costs and triple the workload.
The advantage of using PowerApps is you create a single app to run through the PowerApp mobile app. That handles the requirements of each operating system.
How Do You Use PowerApps?
PowerApps comes with Office 365 Enterprise E1 and higher.
Access the PowerApp Modern App on a Windows device. There is a web-based option that runs through a browser.
You don't need coding experience. But you do need experience writing Excel formulas to inform the logic of your app.
You'll need to choose a data source and a layout template to create a new app. A data source could be SharePoint or Excel. Once you've identified the data source, you can start creating your app.
The creator screen gives access to the screens, templates, and forms you'll need. The app builder includes tools to embed images, use icons, or embed a search box.
You can create, copy, and delete screens. The toolbar contains the customizing controls. This is where you can make your app more specific to your business.
Once you're worked on the user interface, hit the 'play' icon. This lets you run the app and test it for issues.
Is There a Downside to Using PowerApps?
It depends on how you identify a downside. PowerApps won't give you the ability to create apps you can upload to an app store.
The apps are designed for internal business use. You can share them within your company, but not beyond. So don't dream of creating the Next Big Thing to upload to the app store.
Because PowerApps uses a drag-and-drop interface, you can't use extra code. That makes it easy to use and apps become simple to create. But you're restricted in the type of functionality apps have.
That said, it's a great way to get started building apps.
A Great Skillset to Learn
Now you know how to get started with Microsoft PowerApps. They're easy to create and share within businesses.
They also mean you can create apps without learning to code. The trick is finding the right data source and the best set of templates to use.
Looking for a job that uses these skills? Check out our job search tool and find the right job for you.
Comments:(0)