ITJobCafe
659 Times
436 People
If you have a natural penchant for IT software and SAP knowledge, this industry is right for you. Find out here how to start an SAP career.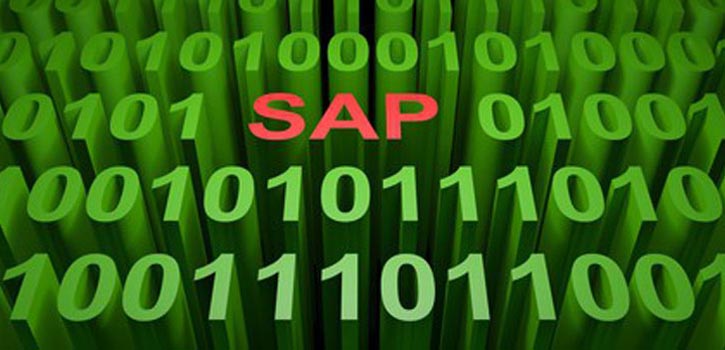 If you have an interest in IT jobs and are considering a career in the field, the future looks bright. The median annual salary for computer and information systems managers was $142,530 in May 2018.
Jobs in computer and information systems management are projected to grow 12 percent from 2016 to 2026, faster than the average for all occupations.
You may have gotten even more specific in your career pathing and are interested in pursuing an SAP career. Read on to increase your SAP knowledge and learn how to start your new career.
What Is SAP?
SAP is short for Systems Applications and Products. It's also the name of a software company that started in Germany in 1972. SAP is best known for its Enterprise Resource Planning (ERP) and data management programs.
Essentially, SAP's system allows its customers to run their business operations from accounting to human resources in one, integrated environment. SAP employs 437,000 customers worldwide.
It's core business platforms include:
Human Capital Management
Production Planning
Materials Management
Project System
Sales and Distribution
Plant Maintenance
Financial Accounting
Quality Management
SAP works with both large and small companies, all of which are using data to inform and operate their businesses. Retail and manufacturing companies are among those benefiting the mostfrom the data industry.
What Education Do I Need to Start?
A computer science degree is certainly helpful, but perhaps surprisingly, not required. A degree in IT is required for most of its job openings, but the company says it's still looking for software developers who are willing to learn the business from within.
What Training Can I Take to Increase My SAP Knowledge?
You can get SAP-certified through an authorized partner or through the company itself. In fact, the company will walk you through the steps to take to get your certification.
The certifications fall into three categories:
Associate certifications: These are designed for people who are new to SAP but who may have learned something about the technology from other training courses or by working for a company that uses the system.
Specialist certifications: These are the next level of skills beyond the associate-level and recognize professionals with skills in specific areas.
Professional certifications: These recognize people with extensive knowledge of SAP solutions who also have hands-on experience.
What Kinds of Jobs Could I Get?
There are a variety of positions within the SAP universe ranging from sales and marketing to software developer to project manager. You could work on the customer-facing side of the business where you'll help businesses get their systems up and running in a way that makes sense for them.
Or, you could work as a basis consultant, where you'll do all the installation, maintenance and updates to the SAP servers and databases.
These kinds of software development and management jobs are consistently listed as among the highest paying tech jobs right now.
Final Thoughts
One thing to keep in mind as you're considering ways to increase your SAP knowledge. You will need to sit for an exam as part of the certification process. You can take the exams at certified testing centers like Pearson VUE.
You can read more about ways to increase your chances of earning big money in big data on our blog.
Comments:(0)