ITJobCafe
439 Times
304 People
If you're wondering, should I change careers, keep reading for guidance. We go over the top factors to consider to help you decide what's right for you.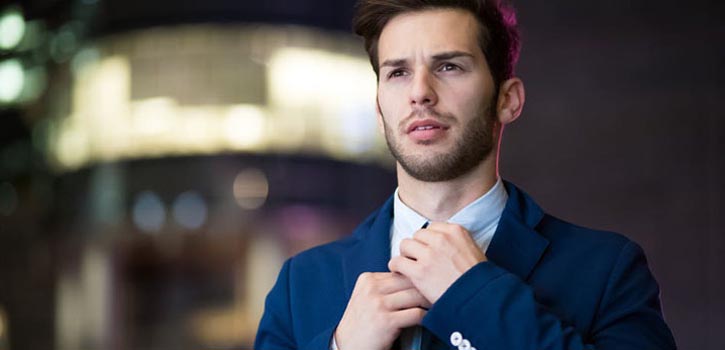 Changing careers is a major step that comes with its share of challenges. It can be difficult, stressful, and lonely. But being stuck in a job you hate is even worse.
According to a 2019 report by the Bureau of Labor Statistics (BLS), baby boomers held around 12 jobs from ages 18 to 52. This category includes people born between 1957 and 1964.
Individuals with a bachelor's degree and higher changed jobs 11 times or so, while those with a high school diploma held over 13 jobs on average.
However, it's one thing to switch jobs and another thing to embrace a new career. While both decisions can be daunting, the latter involves major life changes.
If you're asking yourself "Should I change careers?" focus on your current situation. Weigh the pros and cons of your job, think about what you enjoy most about it, and consider the downsides as well.
For some people, a career change means trying something completely new. For others, it involves climbing the career ladder. Regardless of what it means to you, it's essential to assess your options and take this step at the right time.
Here are three key factors to help you decide.
1. You're Actively Disengaged
Just 34 percent of American employees are engaged in the workplace. Approximately 16.5 percent are actively disengaged.
Employee engagement has a major impact on work performance and productivity. Disengaged workers tend to miss deadlines, feel stuck in a rut, and fail to achieve their fullest potential.
If you're constantly zoning out and feeling bored, you're not only wasting your company's time but also sabotaging your own career.
Perhaps you're not satisfied with your job anymore — and that's perfectly fine. If you feel the same a few weeks or months from now on, then it's time for a career change.
It simply doesn't make sense to keep doing something you dislike or find useless.
2. Your Potential Is Not Valued
When your skills are not acknowledged, it's difficult to stay motivated. Over time, you'll become disengaged and less productive.
Let's say you're working as a web designer for a multinational company. You're really good at what you do, but your employer couldn't care less. Why not start your own web design business or join a company where your skills will be valued?
A creative agency, for instance, may need someone with your talent and experience. PR and marketing agencies rely heavily on web design, so your work will make a real difference.
3. You're Constantly Stressed
According to a recent report, 40 percent of employees describe their jobs as being very or extremely stressful. About 25 percent see their work as the primary stressor in their lives.
Workplace stress can wreak havoc on your mental and physical health. It may affect your sleep as well as your mood and emotions. If you have an existing condition, its symptoms may worsen because of stress.
While it's normal to feel stressed from time to time, you shouldn't wake up dreading the day.
The right job should bring you satisfaction and peace of mind. If you just wish the weekend would never end, perhaps it's time for a career change.
Should I Change Careers? The Answer Is Up to You
Switching careers is never easy, but it might be exactly what you need to find your motivation and grow professionally. Whether you're never appreciated or you have no work-life balance, take the plunge and choose a different path.
Do you feel like you're not making an impact? Are you complaining about work all the time? Are you constantly seeking excuses to go late or leave early?
These all are telltale signs that something isn't right. If you're still wondering "Should I change careers?" take a long look at your life. Do you like what you see or do you think you could do better?
It's never too late to land your dream job. Check out these high-paying IT careers and see what it takes to get started!
Comments:(0)