ITJobCafe
374 Times
160 People
Social media recruitment is becoming more popular by the day. These techniques may help you find the job of your dreams with only a few clicks.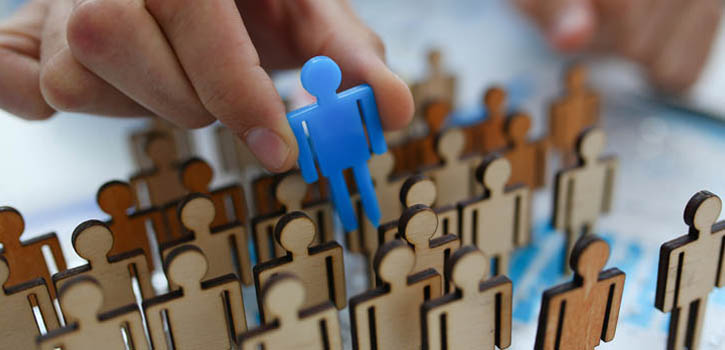 You've been searching for IT jobs for what seems like ages now, but you haven't had any luck.
You may be used to utilizing websites like Monster and Indeed to find jobs, but there's another online tool you can use that can help you find the job of your dreams: your own social media profiles.
Social media recruitment has grown very popular with major companies. If you want to find the job you've been dreaming of, you'd be better off looking on Facebook and Linkedin than traditional job sites.
Are you curious about how you can use social media in your job hunt? Here are 5 tips you on your search!
1. Follow Companies You're Interested In
One of the best ways to find out about new job postings for companies you're interested in is to follow their social media profiles.
A lot of companies advertise job postings on social media profiles. Some may simply post about jobs on their profiles, and others could put money behind actual ads to advertise their positions.
If you want to take it a step further, you can set up alerts so that you receive a special notification each time a company you follow makes a new post.
2. Have a Complete Profile
Regardless of what platform you're on, make sure that your profile is completely filled out. This is especially important for professional platforms like LinkedIn.
Take time to do an audit of your social presence to see if you're missing any important information. Adding an email address and link to your portfolio can be helpful, so can adding important IT-related keywords to your interests.
Your profile needs to have the right information to be visible in these critical searches. When recruiters and hiring managers look for people online, they usually do it by searching for specific keywords.
3. Post Appropriate Content
If a hiring manager happens to find your social profile, you're going to want to impress them. That's why it's important to make sure that you're putting out appropriate content.
Pictures that show you drinking or using drugs and status updates with profanity won't look good to employers. Make sure you take note of what you've been posting and delete any offending content before you start your job search.
Also, make sure you have an appropriate and professional profile picture.
4. Join Relevant Groups and Follow Job-Focused Profile
There are a lot of job seekers on social media, and banding together with them can increase your chances of finding a job.
Join IT job-oriented groups that let members know about the latest job postings in your area. If you aren't on a platform that has groups, look for users and profiles that repost relevant information about jobs.
5. Connect With Relevant People
Social media is a great way to make connections with key people in your industry. When you're on the job search, connecting with recruiters and hiring managers on social can be very helpful.
Sometimes just sending out a random request is enough. If the platform allows for sending a personalized message along with a request to connect, be sure to tell them that you're interested in job opportunities.
Go Beyond Social Media Recruitment
Now that you know how to master social media recruitment to find a job, let's focus on learning the right skills so that you can find the job of your dreams.
Having the right skills can make you appealing to recruiters and make it easier to find a job. Read our post on 5 highly desirable skills in tech so you can improve your chances of getting hired.
Comments:(0)