ITJobCafe
751 Times
445 People
If you're looking to land your dream job in graphic design, consider these graphic design resume tips that will allow you stand out from the competition.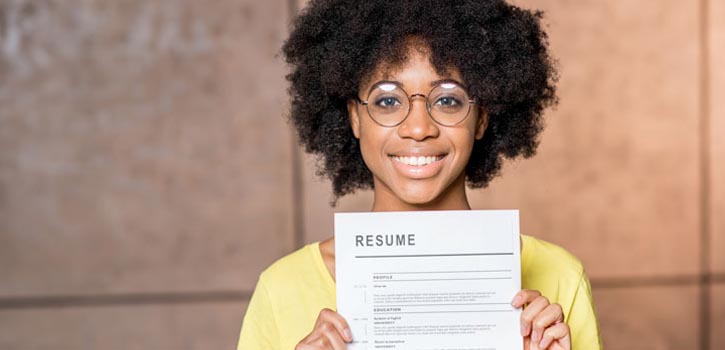 According to the US Department of Labor, in 2016 there were 266,300 graphic design jobs. The median salary was $50,370 per year in 2018.
While one in five graphic designers are self-employed, there are myriad benefits to working for a company. Health insurance and paid vacation time are just two benefits.
And even if you are self-employed, your clients want to know what you're capable of. That's why it's always a good idea to have your graphic design resume updated.
Doing so allows you to find the best paying jobs near me. Keep reading to learn how to stand out from your competition to get the job or client of your dreams.
Your Graphic Design Resume Should Include a Link to Your Portfolio
Both clients and perspective hiring managers want to know exactly how talented you are. And your portfolio is the perfect opportunity to show off your skills.
Always remember to include a link to your online portfolio. If you don't have a portfolio, create one.
How to Create a Great Portfolio
To make a great, eye-catching portfolio, include between five and 15 pieces of work. Too little and people think you have no experience. Too many and it becomes distracting.
Only include the best examples of your work. Make it easy for everyone to find your contact information. Finding a job isn't like dating; no one hires the person who plays hard-to-get.
Don't Just Post a Picture of Your Work
Add context to examples of your work, such as:
Client name
Agency you did the work for
Describe the primary objective in 2-3 sentences
Specify your role in the work
Describe what the client achieved
Don't go overboard with explanations.
Skip the Objective
No one reads resume objectives anymore. Instead, write a professional summary.
Include one or two sentences that describe who you are and what you excel at. Highlight your most relevant qualifications for the job you want.
In other words, tell clients and hiring managers what they want to know, "Why should we hire you?"
Customize the Content With Keywords
If you Google, "Jobs near me full time", you've used specific keywords to find out exactly what you're looking for. Potential employers also rely on keywords to help them find exactly who they're looking for.
By customizing your resume for each job you're seeking, it will help you find the best online jobs, computer technician jobs, or any graphic design role you're looking for.
Make a New Resume for Each Job You Want
Keep a master version that lists your work history and accomplishments. Then pick which parts align best for the position you want.
Your graphic designer resume should be tailored for each job you seek. Keep a master version that includes all of your work history and accomplishments, and pick and choose those that are most pertinent each time you apply for a new position.
For example, for one job, you might speak about your background as a web developer — another job you may want to talk about your coding skills.
Search for Your New Job Here
Now it's time to spruce up your resume. Start by creating an online portfolio if you don't already have one. Then create a master resume that features everything you've done. You can then create target resumes that feature specific relevant keywords for the positions you are interested in.
Once you've updated your graphic design resume, it's time to start looking for the perfect job. We can help. Click here to find the latest job openings in your area.
Comments:(0)