ITJobCafe
755 Times
443 People
Are you interested in tableau jobs? We've got the what, where, why, and how to decide if tableau jobs are right for you today!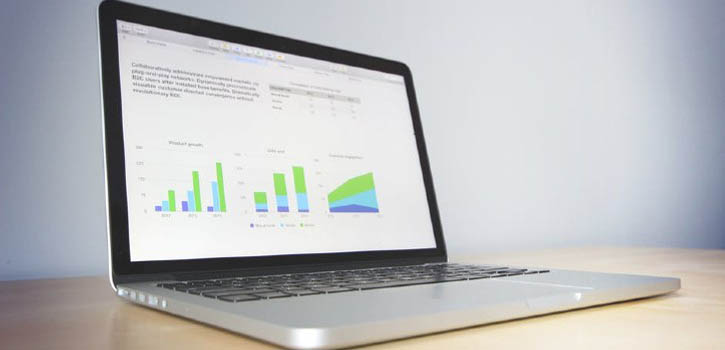 If you're looking for a new career direction, have you considered information technology (IT)? Computer and IT jobs offer job security and solid wages.
Every type of business uses computers and the vast majority rely on the internet. In today's fast-paced internet world, analytics is key. If you know how to get actionable insights through analytics, you're invaluable.
How do you get those insights? Tableau is an exceptional software program that helps with stats, trends, and forecasts.
Are you interested in Tableau jobs? Keep reading for more information about a career in Tableau and how it can help you now.
What Are Tableau Jobs?
Tableau software is a powerful player in the field of data visualization. Data visualization makes understanding data easier through charts, tables, and graphs. This helps analysts spot trends and data patterns.
Tableau connects with almost any data source such as Microsoft Excel or any web-based data. The easy drag-and-drop tools in Tableau make creating stunning visuals quick and easy.
They also allow you to drill down into any aspect of the data. Put all your data points into the box and see trends, anomalies and other important data.
A Tableau job is one in which you'll put your skills to work analyzing data and offering actionable insights for your employer. Certification isn't necessary if you know the software but it could help when applying for jobs.
High Demand
Tableau professionals are in high demand. The current COVID-19 pandemic is contributing to the vast amount of data being generated.
Over the next few years, the amount of data generated will equal the amount created over the last 30 years! With data growth comes a continued demand for putting that data in context. That's where Tableau comes in.
Tableau helps professionals understand what the data means. A Tableau expert knows how to handle the analytics for the company website.
If you're in IT, analytics is one of the top necessary skills. Once you're an analytics expert, you'll never be without a job!
There are also great career prospects for Tableau developers...
Solid Pay
On average, Tableau developers earn about $114,000 dollars per year. On top of the great wage, you'll also have job security since companies always need people who can analyze the data.
What types of companies are paying for Tableau talent? Companies like Facebook, Dell, Bank of America, and many more. Tableau jobs are in high demand.
Diverse Roles
Once you know Tableau inside and out, there are several types of jobs available. Some of the jobs include:
Tableau is one of the leading tools in the data visualization and business intelligence market.
Tableau Jobs in the IT Field
There are lots of great tableau jobs in the IT field. Data is booming and so are jobs for people who know what to do with that data.
There's a high demand for these great-paying jobs. You'll have lots of roles from which to choose and you'll also have good job security.
What are you waiting for? Look for your Tableau opportunity now!
Comments:(0)