ITJobCafe
939 Times
480 People
Technology is taking the world by storm, and it shows no signs of stopping. Find out where the best tech cities in the world are so you can check them out!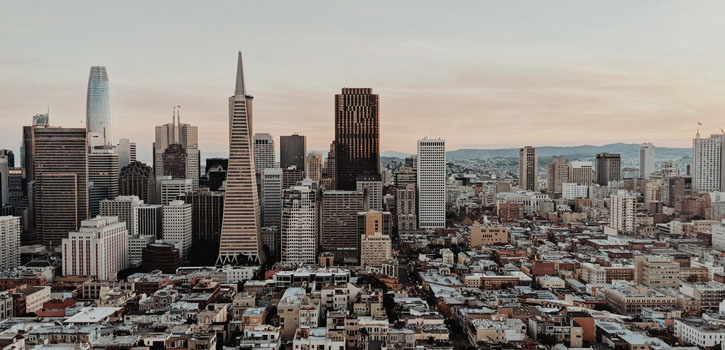 Gone are the days when you had to make a move to Silicon Valley if you wanted to get ahead in the tech industry. Silicon Valley is worth almost $3 trillion and has been the tech capital of the world for over 100 years. Not anymore.
Half of the world's tech trillionaires are based out of this area in California.
Read on to find out which are the best tech cities for tech jobs in 2018.
The Best Tech Cities in the World
Unless you have a 6-figure job working from home, chances are you want an IT career in one of the best cities for tech jobs.
The following cities have a high demand for these skills and will pay you well for your services:
New York City - USA
If you want to avoid the red tape of emigrating, the Big Apple is full of opportunity for techies. New York is fast establishing itself as one of the tech capitals of the world and has earned itself yet another nickname, "Silicon Alley".
New York software engineers can earn up to $247,000 and there is currently a shortage of experienced candidates. This makes New York a top choice for skilled applicants looking forward to a fast-paced career.
Singapore
Dramatic architecture and a knack for financial services are not all that Singapore excels at. This city is one of the most attractive hubs for big-name software engineers too, particularly in the field of artificial intelligence.
They are drawn here by the thriving infrastructure, strong government support and an already bustling talent pool of likeminded software fundis. There are plenty of opportunities for talented individuals in this modern island state.
Bangalore - India
Bangalore is one of the most up-and-coming tech cities of 2018. It was the birthplace of India's tech industry over 25 years ago and is still an attractive prospect for young tech entrepreneurs looking for growth and prosperity.
Despite a few infrastructural and environmental issues, Banglore looks set for a bright future.
Amsterdam - Netherlands
In Amsterdam, the good times are still rolling for tech workers, with over 600 IT firms already well established in the city.
Amsterdam is known as the data center epicenter of Europe and has a fabulously laid-back vibe and interesting culture. Creativity and innovation are encouraged here and the digital infrastructure is well established and the AMS-IX is one of the world's biggest data transport hubs.
Stockholm - Sweden
Spotify, Skype, and Ericsson owe their existence to the fast-forward nation of Sweden. Stockholm is keeping up this tradition of forward-minded innovation and is one of the top tech cities in the world.
Although, never one for the spotlight, Stockholm has been snapping at the heels of Silicon Valley for some time, and continues to thrive and prosper.
If you are looking for a high standard of living, great nightlife, and a clean, modern environment, Stockholm is for you.
Build Your Career
When you've decided which one of these best tech cities appeals to you most, you'll find many useful tools on our website to help you land that dream job.
Our blog is also full of inspiration and tips for acing that interview and improving your skills on our blog. Keep reading.
Comments:(0)