ITJobCafe
778 Times
457 People
It should come as no surprise that the technology sector job market is booming and projected to rise exponentially through the next several years.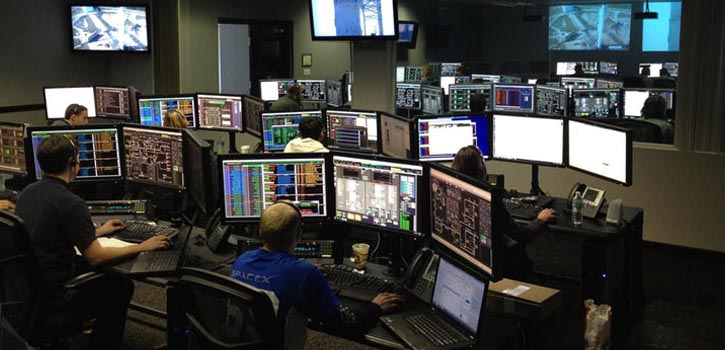 Yes, we all know that the technology sector is growing.
But that gives us as much new added information as reading a report that states that the sky is blue.
The whole industry is morphing and expanding at astonishing rates, which some sectors growing exponentially, and others starting to slow down.
It's key to know which is which.
So if you want to learn all about the most important tech industry growth markers and statistics, keep reading!
Technology Sector: Growth Overview
Let's start with the basics, shall we? In 2019 alone, we have 11.8 million net tech employment in the U.S.
With a 261,000 new jobs added to the tech industry in 2018, we're seeing a surge of new job creation in the field.
Add to that a ridiculous 1.5 million tech jobs specifically designated as software and web developers, and we're looking at the fastest-growing category in the tech job industry.
With an overarching effect on the national economy, there is an estimated $1.8 trillion of direct economic output from the tech industry.
Even though the median tech occupation wage is almost double the median national wage, there are around 525,000 tech business establishments in the U.S.
And, it doesn't look like the pace will slow down any time soon with 40,500 new tech businesses launched in 2018 alone.
Tech Job Industry Statistics
After getting an overview of the whole industry, let's take a closer look at the job market with a focus on tech jobs.
1. Software Development Is the Winner of the Job Growth Race
With an astonishing growth rate of 30.7%, software development occupational growth has been extrapolated from 2016 to 2026. And, as of 2019, the estimated numbers match the factual numbers.
Moreover, software development has a median annual salary of over $100,000. This creates a huge incentive for new blood to keep coming in the market from the college level upwards.
2. Salary Increases Are a Given
At least from the millennial perspective, as 62% expect a raise of some sort from their current employer.
Some are either considering interviewing with a tech company, and others will be taking new jobs.
Also, the tech force in our current times is highly mobile, with new hours, remote working plans and other flexible options becoming the norm.
3. IT Budgets Are on the Rise
With 44% of businesses expecting their IT budgets to grow, and 43% are planning to keep their budgets at the same level, the remaining companies will be left behind with very little hopes of catching up.
Companies are now proactively investing in their tech departments, knowing that they'll be seeing humongous returns on investment.
Asset investment is divided us as follows:
31% for hardware
26% for software
21% to cloud-based and hosted services
15% to managed services of all shapes and sizes
So if you're a tech professional, you might want to keep a close eye on the cloud and managed services sector as there is a lot of money being pumped into its enhancement and expansion.
4. AI and Big Data Are Here to Stay
70% of enterprises are expecting to integrate some form of AI into their platforms with the next twelve months.
With numbers like these, AI isn't just here to stay. It's here to dominate the whole tech field.
So saying that data science professionals will be in high demand in the upcoming decade would be the understatement of the century.
Ready to Join the IT Workforce?
We know that these statistics were a bit much to absorb in one go, so feel free to re-read this article as much as you'd like.
It is essential to truly understand the growth scope of the technology sector to create a great resume and portfolio that will get you that tech job you want.
Want to learn more about becoming a network programmer? Check out our blog for IT career advice that will take you to the next level.
Comments:(0)