ITJobCafe
1137 Times
590 People
Want to make your IT resume stand out? Then check out the best data visualization tools for your IT career.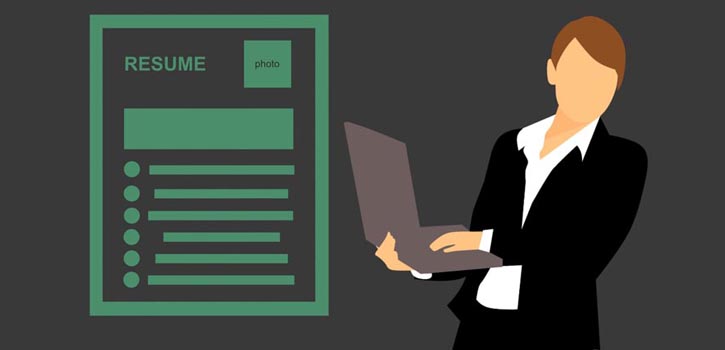 Having issues with putting together an IT resume? If so, consider enhancing it with some relevant data visualization techniques.
First things first: what is data visualization? In simple terms, this is a method of presenting data in a graphical format. When done well, this concept provides a more accessible way of understanding trends and patterns.
The best thing about data visualization is that you don't need to be a programmer to implement it. Not sure where to start? Here are the 5 best data visualization tools that can help you craft a better resume.
1. ResumUP
Like most tools you'll see on this list, ResumUP is simple to use. In fact, you just need to import your profile data from Facebook or LinkedIn. Once that's done, ResumUP will create a detailed infographic of your resume.
How detailed, you ask? Well, other than your skills and achievements, ResumUP can show your Myers-Briggs personality type. The paid version adds more sections and lets you reserve a personal URL.
2. Creddle
Here's another way to make an auto-formatted document out of your personal information. There are nine templates to choose from. You can also add color, change headers, and move sections around to your liking.
What sets Creddle apart is that you can use it to create a cover letter. The nameplate and any contact links will match the ones in your resume. You can also send your resume as a PDF or DOCX file.
3. Vizualize.me
Want a nice visual overview of your professional accomplishments? If so, look no further than Vizualize.me. With six style themes and various fonts, it's not hard to make your resume stand out.
This tool also has a neat "My Stats" section. This lets you highlight certain stats, such as qualifications earned or years of industry experience. You can download the infographic as a PNG or PDF file or share it as a link.
4. Kukook
This site offers 31 easy-to-edit resume templates, with prices ranging from $3 to $9. The templates look clean and polished, and all you have to do is add your personal information. Once you buy the template, it's yours forever.
Another great thing about Kukook is that it's very straightforward. All templates open in Microsoft Word and support plug-and-play. If the template uses a non-standard font, you'll see it included in the package.
5. VisualCV
With over 3 million users, VisualCV is the most popular tool on this list. You can fetch your personal data from LinkedIn or enter it manually. If you're applying for more than one job, the site lets you work on multiple versions of your resume.
The free version comes with three resume designs and some basic analytics. The pro plan ($12/month) includes the full suite of designs, as well as unlimited sharing and exporting.
More on Best Data Visualization
When applying for a job, you only get a single chance to make a first impression. Most of the time, that impression will be your resume. By using the best data visualization tools, your chances can increase dramatically.
Of course, getting the job you want is about more than a good resume. Want to make sure you're doing everything in your power? Here are 5 simple tips to land your dream IT job.
Comments:(0)