ITJobCafe
720 Times
438 People
The IT sector is constantly expanding. Which direction should you put your energy in? Here are the 5 best IT jobs of 2019.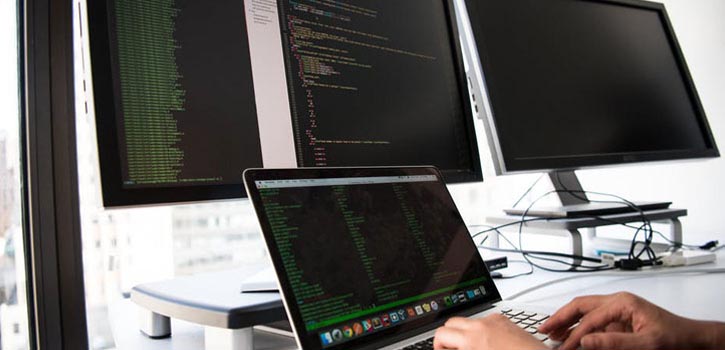 There's no denying that technology has taken the world by storm. In the Digital Age, if you don't own a smartphone or a computer, then you're certainly not keeping up with the times.
One major benefit to this tech revolution is the number of jobs it created. For people interested in computers and other gadgets, then this is a dream come true. If you're one of these people who enjoys technology then you may be wondering what the best IT jobs are.
IT stands for Information Technology. People with these jobs use the software, computers, networks, servers, and other technology to store and manage data. They also correct any issues and help others to become more proficient when using their devices.
IT jobs vary from company to company. Industries also have different IT requirements based on data protection laws, safeguards, and needs.
In a world of hackers and cyber attacks, IT personnel are highly needed. IT personnel can discover where a possible data breach can occur. They can then put in place protections to prevent this from happening.
Want to learn about the best IT jobs in 2019? Read on to discover which IT career could be the best option for you.
The Best IT Jobs in 2019: Choosing Your Next Career
Are you a high schooler wanting to learn more about IT? Are you a recent college graduate looking to enter the workforce?
Or maybe you're just looking for a new career path? If you're interested in technology, then securing a job in IT is an excellent career choice.
Explore the following best IT jobs in 2019 and learn more about each.
1. Data Scientist
Data scientists interpret data and determine the meaning of it. They process and organize data using a variety of methods and statistics. This position is high in demand and pays well.
The median base pay for this job is $128,000.
2. Solutions Architect
A solutions architect analyzes a company's current technology and goals. Then, they provide technical solutions to meet demands and goals.
Solutions Architects must have extensive technical backgrounds and be able to communicate effectively with various departments in an organization.
3. Mobile App Developer
Mobile app developers create applications for smartphones. Becoming a mobile app developer is a creative and technical process.
You will utilize multiple coding languages so the app can be used on multiple platforms. The average salary for a mobile app developer is about $72,000.
4. Information System Security Manager
An information system security manager keeps networks and data secure from threats. They must follow government regulations and be able to communicate effectively. Security is a high priority for all companies, so if a breach occurs the information system security manager must be able to respond and interact with a wide variety of people.
5. Software Engineers
Software engineers are always in high demand. Software engineers create software and applications systems needed for devices, networks, and servers to function properly. They also test, evaluate, and maintain software systems.
Best IT Jobs of 2019
The best IT jobs of 2019 will provide you with a sense of accomplishment and a steady paycheck. IT skills are extremely useful in today's world, and nearly no company could operate without an IT person on staff.
Therefore, getting involved in IT can also offer you long-term job security.
Want to learn more about up and coming IT jobs? Check out our blog post to learn more.
Comments:(0)