ITJobCafe
524 Times
277 People
If you've been grinding it out on the programming job market and hope to make the jump to lead software engineer, these are the skills you'll need.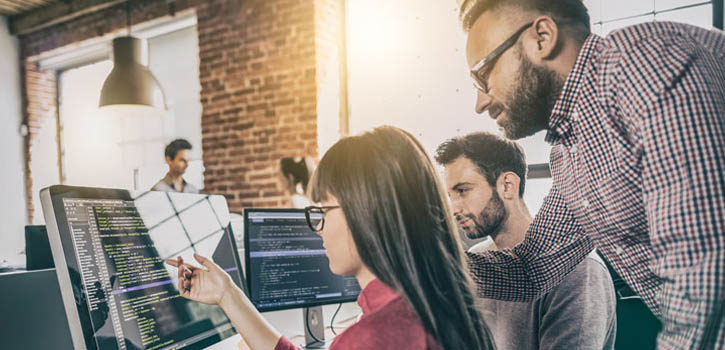 A career as a lead software engineer can earn well over $100,000 each year, making it a highly sought after job. In order to beat the competition (or be considered as a lead at all), each applicant must have a few key characteristics.
While those interested in the career will need schooling and courses to improve their coding abilities, some traits can't be taught. Ultimately, what separates a software engineer from a lead comes down to a handful of personality traits.
If you have your eye on a career as a lead software engineer, keep reading! Below, we'll go over some of the must-haves for the position that make for a true leader in the field.
1. Computer Science
As a lead software engineer, computer science is the very core of day-to-day activities. Every engineer is expected to know how to create code and build systems from scratch.
They will also need to know how to make changes to existing software and update old programs. All of this means that the engineer will need strong coding skills, especially the lead engineer.
Applicants will need to prove coding skills in software boot camps, college courses, or some form of credible certification.
2. Communication
Effective communication is a required component of nearly every professional job. In a leadership position, people are expected to be able to communicate effectively with those under them and translate progress to higher-ups.
Effective communication means speaking clearly with conviction to your team, listening to those who are speaking up, and avoiding interruptions.
There will be plenty of room for small mistakes that do lasting damage as an engineer. Good communication skills are necessary to pass along the correct information and ensure coding processes run smoothly.
3. Teamwork
Teamwork is essential when coding and testing various program components. As a leader, applicants are expected to be able to take command of a team and lead them towards better productivity.
Teamwork will ensure more efficient processes that lead to better quality products. Team members will likely disagree with each other, but it's the job of leaders to push them to work together proactively.
The need for quality leadership skills is just one of many factors that make a lead software engineer one of the highest-paying tech jobs out there.
4. Attention to Detail
If you know anything about coding, then you'll know that a single character error can tank an entire program. So much depends on attention to detail as a normal engineer, but especially as a lead software engineer.
In this position, applicants are expected to be able to identify any potential issues in the program (no matter how small) and know how to resolve them in a timely manner.
5. Patience
The work of a software engineer is tedious and requires attention to the smallest details. A lot of the work involved is testing for potential problems in the pages and pages of code (and there are sure to be many).
A quality lead software engineer will need to own the spirit of patience to see their team and product through to completion.
More Lead Software Engineer Career Info
Looking for more information on a career as a lead software engineer? Want to get more into the fields of IT and coding, but don't know where to begin?
Check out the professional articles and resources from IT Job Cafe today to learn all you'll need to know to get started!
Comments:(0)