ITJobCafe
493 Times
345 People
The cloud isn't just a new surge in technology. It's also opening a vast world of opportunities for tech jobs. Start learning the basics about cloud ERP.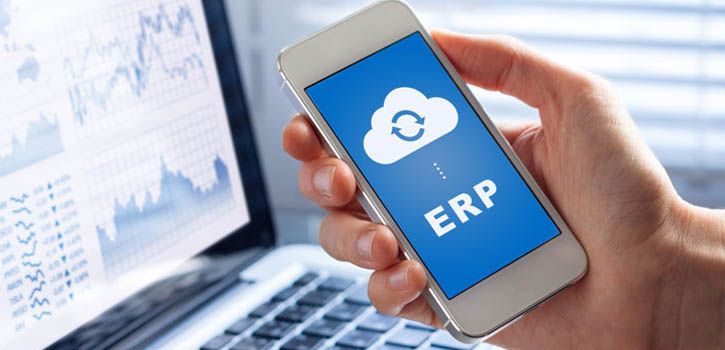 Everything these days is in the cloud. Once elusive, it's no longer quite so shrouded in mystery.
Most everyone has a smartphone these days and the apps on those phones are all cloud-based. But the cloud doesn't just benefit us as individuals, it benefits businesses as well.
Perhaps that's where we're seeing more questions pop up about the cloud, pertaining to certain cloud-based systems.
One of these is cloud ERP.
Enterprise Resource Planning (ERP) is a group of applications that manage a business's core processes--like human resources, sales, and finance.
Let's dive deeper into the basics of cloud ERP everyone in tech should know and how it can jumpstart your career.
An Overview of Cloud ERP
Business needs are constantly changing--change is necessary to not just survive but to thrive in business these days.
To manage these ever-changing business processes, many companies implement an ERP system in one of two ways--on-premises or in the cloud.
An on-premises solution is just what it sounds like...software that is managed on your business's premises. The downfall of this solution is that the business itself becomes responsible for any updates or IT tasks. This can prove time-intensive and costly.
How Cloud ERP Benefits Businesses
Cloud ERP is software that is managed in the cloud, rather than being hosted on-premises. Cloud-based ERP systems alleviate the need for IT involvement.
Since a remote server is managing the system, the business gets the benefits of the ERP system without the need for expensive infrastructure.
Those who implement a cloud ERP will reap the benefits of:
Cost Savings
The cost to get started with a cloud-based system is significantly cheaper than buying an on-premises solution upfront. This is because you're essentially leasing the solution, paying a monthly fee, rather than buying the system outright.
24x7 System Access
Those using a cloud ERP system can access their information anytime, anywhere--from the top floor to the shop floor. All that's needed is an Internet connection.
Integration with other Business Systems
In addition to the ERP system, most businesses have other management systems they use for various processes, like a Customer Relationship Management (CRM) system. A cloud ERP can integrate with these additional systems to ensure that there are no gaps in the process.
This streamlines communication and improves visibility in all departments across the enterprise.
Knowledge is Power: Get Your Tech Career Started on the Right Foot
As technology continues to evolve, more companies are leaning toward a cloud ERP solution to manage their business processes. Having an understanding of cloud ERP will boost your careerand help you stand out in the tech world.
Now you know why more businesses are moving toward the cloud to host their ERP systems. This means a higher demand for those who can manage and deploy these systems.
So what are you waiting for? Check out our latest job listings in tech and get your career started today.
Comments:(0)