ITJobcafe
341 Times
215 People
What are "ServiceNow" jobs? Here's a guide that can help you understand the many ServiceNow jobs and how it can help you find a job.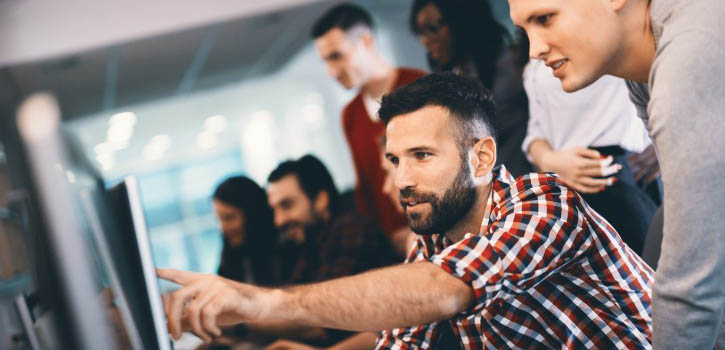 ServiceNow may be the biggest little secret you've never heard of.
In a nutshell, the company is transforming the way we work. It's a glimpse into the future—and the future is bright. And by updating the staid, fossilized IT models of the past, ServiceNow is creating a wealth of new jobs and employment opportunities.
Amidst the press of world events, jobs in the U.S. economy may be scarce, and even finding a job can be a daunting prospect. So we've assembled this guide on ServiceNow jobs, which will hopefully give you some insight on what they are and how you can get one.
ServiceNow: A Primer
When you're asking that question, you're up in the high country. Because ServiceNow is nothing less than a bridge to the future of IT and technical support.
We could begin by observing that ServiceNow enhances productivity through the creation of digital workflows. But that would be a gross oversimplification.
ServiceNow has pioneered the cloud-based company business model, specializing in the development of software-as-a-service (SaaS) for technical support.
So what exactly does that mean? Essentially, ServiceNow works to provide services management in the IT sector. This includes IT operations management (ITOM), IT business management (ITBM), and IT services management (ITSM).
Features of the ServiceNow System
The basic feature of ServiceNow's cloud-based system is that it automates workflow. In other words, it's all about streamlining and efficiency.
Using apps and software platforms, routine procedures are automated. Administrative tasks are streamlined, which greatly reduces the overall workload. Employees can collaborate, communicate, and combine resources to tackle virtually any task.
And the possibilities are almost endless. Among the industries benefiting from ServiceNow are healthcare, government services, the financial sector, telecommunications, and education.
ServiceNow Jobs
So, what jobs are available in the ServiceNow field? There are quite a few, particularly in the abovementioned sectors. The salary for ServiceNow jobs can be handsome, too, but keep in mind that the needed skill set aligns with other IT positions.
Here are some of the best ServiceNow jobs:
ServiceNow Senior Consultant
A senior consultant is required to oversee the development of the ServiceNow platform. The position also requires managing the design and implementation of new technologies.
The typical yearly salary for a ServiceNow senior consultant can be up to $105,000.
ServiceNow Developer
A ServiceNow Developer is expected to have at least three years of experience in coding and software development. The job typically entails developing and designing technical solutions for a specific company using the ServiceNow platform.
The yearly salary for this position can range from $70,000-$90,000.
ServiceNow System Engineering Analyst
An engineering analyst is tasked with leading and organizing a company's IT operations department. There's a great deal of responsibility involved, and this is reflected in the considerable salary: up to $130,000 a year.
Find Your Dream ServiceNow Job Today
The bottom line is: ServiceNow jobs are among some of the most coveted in the IT industry. As more businesses begin using ServiceNow technology and platforms, the demand for proficient IT professionals will only increase.
So start using our advanced job search page today to find your next dream job!
Comments:(0)