ITJobCafe
949 Times
596 People
Want to work somewhere that invests in you as much as their software? Get a job at one of these top technology companies to work for in 2020!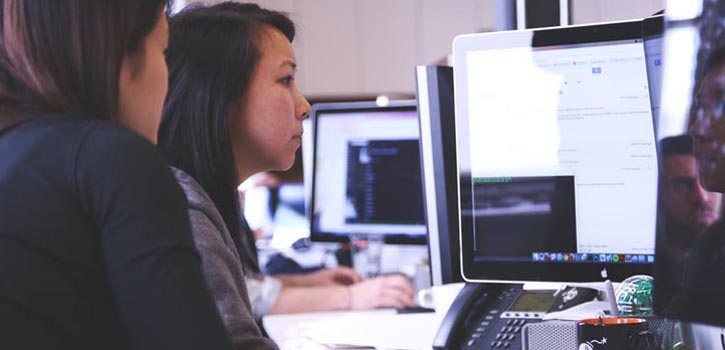 Trying to get a job in tech? There is no better time as tech firms continue to transform our world and new technologies launch every day. From Fintech to smart home software, to working on the next iPhone, there is an unrivaled number of exciting projects you could be working on.
But which are the best tech companies to work for? Which top tech companies should you apply to if you want to advance your career and what are the perks involved?
Here is everything you need to know about the top technology companies.
1. Apple
Apple's growth shows no sign of slowing down. Every year they bring out a new iPhone that wows audiences. The iPhone 11 with its three-lens camera was no exception. The Airpod Pro is water resilient and provide amazing sound quality. This is another project where they are pushing new ground.
If you are a fan of the Apple ecosystem and are interested in how technology can be linked together to work in tandem, this could be the company for you.
There is also room for progression. You could start working at the genius bar desk at one of Apple's many stores across the country. This would be a great skill you could learn to make yourself more desirable. You could then progress on to their stunning main campus in Silicon Valley.
2. Revolut
If you are interested in economics but hate the idea of working in a stuffy bank in Wall Street, the city of London or Singapore now you don't have to.
Fintech companies like Revolut are harnessing the power of technology to break down the barriers in global currency exchange and to make banking and budgeting easier.
Having been successful in the UK and Europe, Revolut is now expanding into the U.S.
The company tends to be very flexible and there are several roles from customer support, content writers to software developers at offices all across the world.
3. Microsoft
Microsoft is a stable company but probably a more traditional company to work for than Apple. But this is by no means a bad thing.
The company will still invest significant time and resources and will reward you with a strong job, job security and lots of great perks as well.
Working for Microsoft is a chance to work not on the next Windows tablet or operating system but also on game consoles. Microsoft's Xbox console range is truly innovative and popular with gamers. Gaming is an advantage that Microsoft has over Apple.
Top Technology Companies
Deciding which of the top technology companies to work might seem like a tough call. It is about deciding what you want from a technology job and what company suits you best.
The industry is so big that there are lots of industries within the technology industry that you can specialize in. If economics is your jam then be sure to work for a FinTech company like Revolut, whereas if you are into console gaming then Microsoft could be the company for you.
If you are interested in a job in technology then be sure to check out our job site for all the latest openings.
Comments:(0)