ITJobCafe
697 Times
425 People
Do you have what it takes to work in cloud computing? Check out this guide for expert info on the different cloud computing jobs, and what it takes to get them.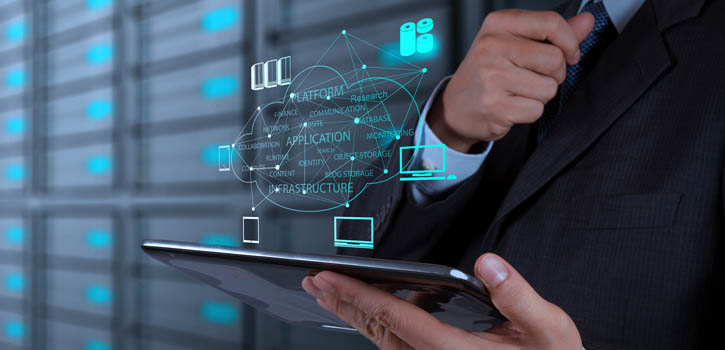 Once upon a time, computers filled an entire room. But thanks to technology, we can put a computer (i.e. smartphone) into our back pocket. This is the beauty of technology's transformation.
That's why it's necessary for IT professionals to stay ahead of technology trends. As the tech landscape evolves, so will the job market.
With change comes the promise of new high-demand jobs. At the top of the list? Cloud technology.
With the latest development of AI and serverless technologies, most companies will need cloud migration. The need is so great that industry experts are predicting 10 percent of workloads will move to the cloud by 2019.
Don't be a one trick pony. Learn a variety of specialties related to a core skill to keep your game fresh. If you're ready to learn how to get a tech job, check out some great tips on cloud computing jobs below.
Top Skills Needed for Cloud Computing Jobs
One of the top considerations to weigh when assessing whether or not to expand your skillset is to focus on a specific set of skills or more general. There are advantages to both options, so take some time to decide which one is best for you.
A few options for broadening your core skills are:
Mastery of cloud-based technologies through independent open-source projects
Industry-recognized certification in a specified area of expertise
Join GitHub and create a profile showcasing your coding and IT abilities
No matter what route you take to build your knowledge, the most important thing to remember is to keep growing and evolving.
Top Five Cloud Computing Jobs
1. Cloud Security Expert
Keeping data safe is a top priority for businesses, so it makes perfect sense for cloud security expert to be a top job in the field. Not only is keeping cloud data safe from hackers number one but maintaining compliance within the cloud is too. Due to the need for security, this is the type of job that will never fall out of favor.
Starting Pay: $110,000
2. Cloud Operations Engineer
A cloud operations engineer is the perfect combination of management and operations. This position provides the type of versatility that many businesses are looking for to help them migrate to the cloud. If you're already in IT management, the transition is virtually seamless.
Starting Pay: $90,000
3. Data Integration Engineer
With the advent of businesses moving most of their data to the cloud, a data integration engineer position will be a highly sought after position. The movement of securing data in small batches to a larger database will be one of the top demands of this type of job, along with a full understanding of ETL technology.
Starting Pay: $80,000
4. Machine Learning Engineer
A machine learning engineer is another job in high demand. This role helps build machines able to quickly read and assess large amounts of data. Because this happens in real time, it is highly beneficial for spotting fraudulent credit card activity and other potentially criminal acts.
Starting Pay: $90,000
5.Cloud Development Operations (DevOps) Engineer
A cloud development operations engineer works to improve the daily operations in the cloud, while continuously making improvements to software programs. If you're highly skilled in Puppet, then this is a top influencing factor to help increase your salary earnings.
Starting Pay: $97,000
Ready to Find Your Perfect IT Cloud Job?
Now that you've got the top five hottest cloud computing jobs, it's time to get out there and apply!
We're here to help you find your perfect job, so don't wait any longer. Create an account with us today and get one step closer to your dream job.
Comments:(0)